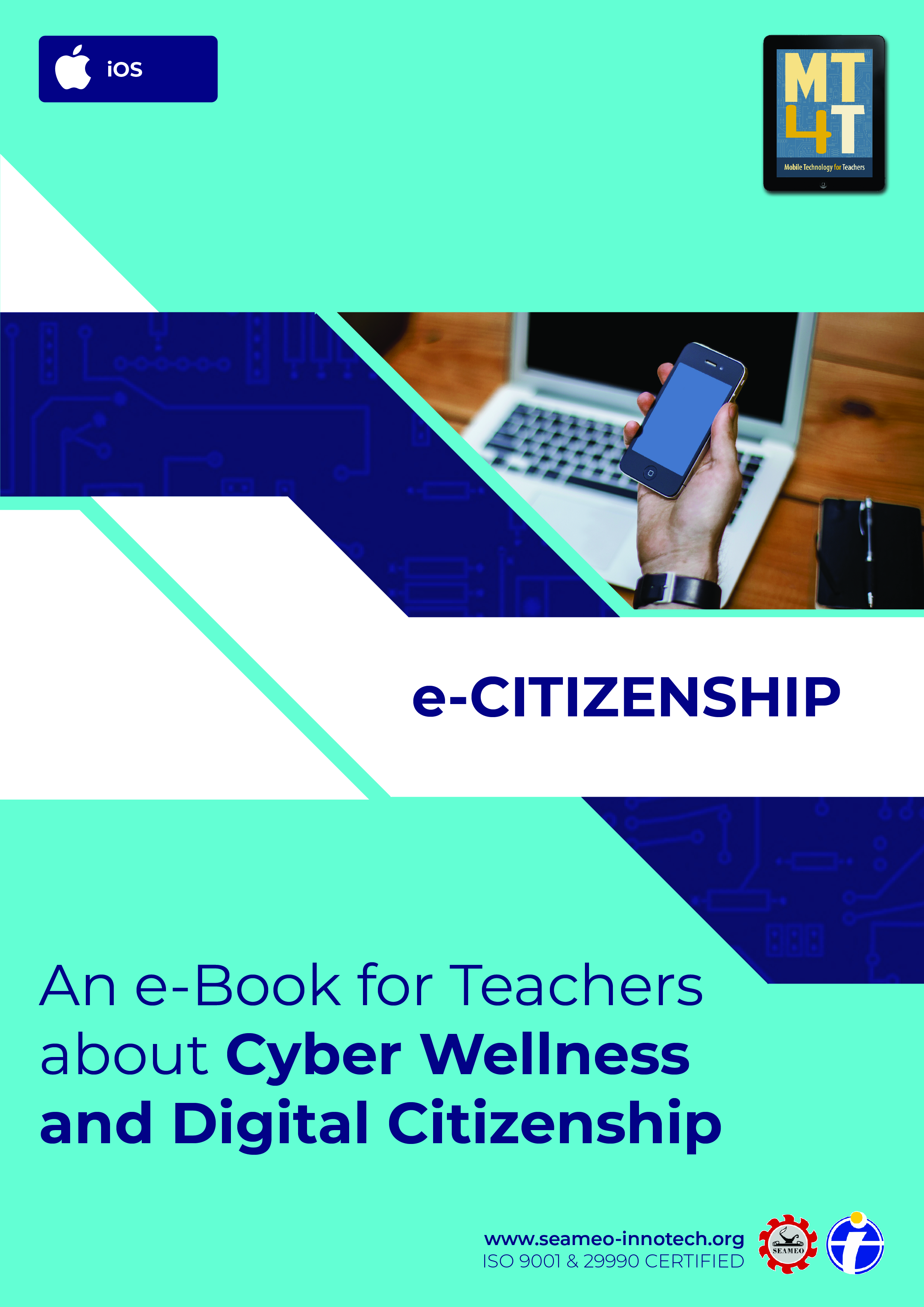 e-Citizenship: An e-Book for Teachers about Cyber Wellness and Digital Citizenship (iOS)
The e-book aims to update teachers on the ins and outs of information and communications technology (ICT), particularly mobile devices and the internet, so they can adequately highlight aspects of digital safety, security, and privacy in their classrooms. The e-book also aims to provide teachers with a repertoire of tips, strategies, and activities for young people to be safe, healthy and responsible users of ICT.
Learning Packets:
#1: Being Mobile
Being Mobile
Age : 14 - 18 years old
Keyword / Theme : screen time management, critical thinking, cyber bullying management, privacy management
Description :
This lesson is designed to engage children and/or young adults through game-based learning in an effort to give them a balanced understanding of the opportunities and risks that come along with being mobile.
Download Learning Packet Documents:
#2: Being Mobile
Being Mobile
Download Learning Packet Documents:
#3: Cyberbullying
Cyberbullying
Download Learning Packet Documents:
#4: Cybergrooming and Online Exploitation
Cybergrooming and Online Exploitation
Download Learning Packet Documents:
#5: Exposure to Inappropriate Content
Exposure to Inappropriate Content
Download Learning Packet Documents:
#6: Internet Addiction
Internet Addiction
Download Learning Packet Documents:
#7: Plagiarism and Misinformation
Plagiarism and Misinformation
Download Learning Packet Documents:
#8: Teenpreneurship
Teenpreneurship
Download Learning Packet Documents:
#9: Being Mobile
Being Mobile
Download Learning Packet Documents:
#10: Trolling
Trolling
Download Learning Packet Documents: