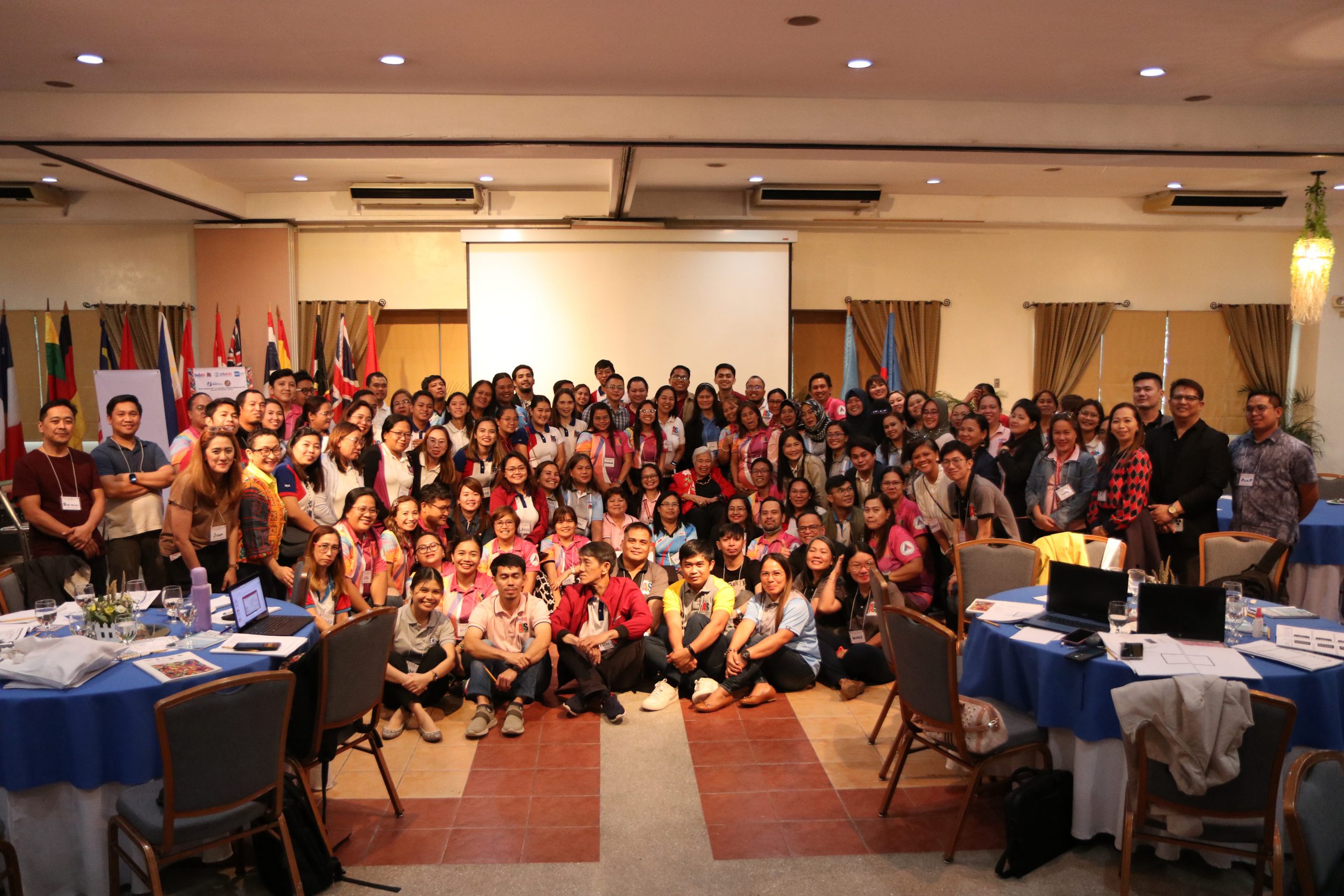 108 ALS Teachers Ready to Elevate ALS Delivery and Management Practice
A total of 108 Alternative Learning System (ALS) teachers, representing 7 out of the 15 Opportunity 2.0 sites, engaged in a face-to-face Program Integration Session held on September 16 and 17, 2023, at SEAMEO INNOTECH.
These ALS teachers successfully completed a series of ALS 2.0 online courses focused on ALS Delivery and Management. The purpose of the Program Integration Session is to reinforce the application of good practices and innovative acquired during the online courses conducted from April 1 to August 30, 2023. Notably, officers from the Philippine Department of Education Bureau Alternative Education (DepED BAE) also actively participated in both the courses and the integration session, with the participants receiving guidance from their respective Tutors.
Distinguished ALS champions, SEAMEO INNOTECH Center Director, Prof. Leonor Magtolis Briones; EDC Interim Chief of Party, Ms. Nancy Wallace; EDC Senior Technical Advisor for Asia, Mr. Philip Purnell; and Senior Education Program Specialist from the DepED BAE, Ms. Ana Lourdes Falcon, offered messages of support.
Two more integration sessions are scheduled to take place in Iloilo City and Davao City, Philippines for the course participants from the remaining O2 sites. In total, 461 ALS teachers participated in the ALS Delivery and Management courses.
EDC under USAID Opportunity 2.0 enabled the partnership between SEAMEO INNOTECH and the University of Southeastern Philippines to create the ALS Delivery and Management courses.