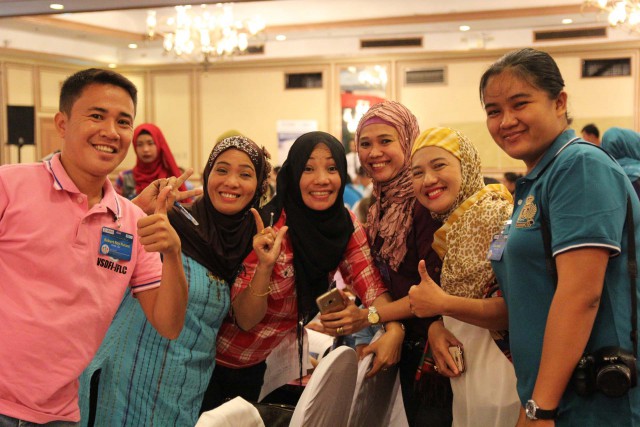 2nd OSYDA summit celebrates gains
On 3-4 August 2016, members of the 8 Out-of-School Youth Development Alliance (OSYDA) convened in Davao City for the second OSYDA Summit. Through the summit, members celebrated their accomplishments for the past 11 months and had a chance to have deep conversations about the implementation of the Out-of-School Youth (OSY) development programs.
This year's summit highlighted the good practices and working strategies being implemented by the OSYDAs. The implementation of OSY development programs in the past months have yielded good practices and valuable lessons which can be categorized in the areas of (1) private-public partnership within the context of OSY development, (2) OSY active engagement and empowerment, (3) sustainability and institutionalization mechanisms, (4) post-training pathways for OSY, and (5) deepening the connection of the OSY development interventions to peace and stability of the communities being served. These are essential learning points which the members consolidated and integrated to serve as guides in defining their priority agenda for the next 12 months.
Mr. Philip Purnell, Manager of the Educational Research and Innovation Office of SEAMEO INNOTECH and Senior Technical Adviser of MYDev, and Ms. Edith Pimentel, Senior Specialist of the Learning and Training Development Unit of SEAMEO INNOTECH, were present in the summit to facilitate some of the discussions. Dr. Ramon C. Bacani, Director of SEAMEO INNOTECH, was also there to support the program.