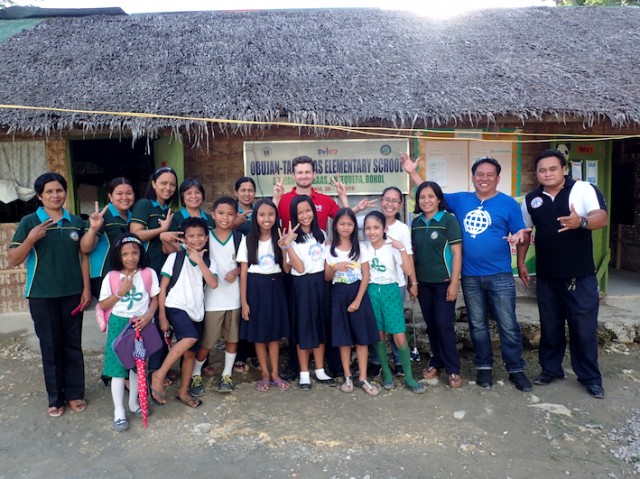 ADM for Education in Emergencies project field visits
SEAMEO INNOTECH, in collaboration with the Department of Education, is currently developing a guide booklet on the use of Alternative Delivery Modes (ADM) for Education in Emergencies. In support of this, project team from the Center's Solutions Development Unit visited schools in 5 regions that have been affected by different kinds of emergencies, both man-made and natural.
The identified regions were Region VIII (communities affected by Typhoon Haiyan of 2013), Region VII (communities affected by Bohol Earthquake of 2013), Region IX or the Autonomous Region in Muslim Mindanao (communities affected by conflict), Region V (communities affected by soft eruption of Mayon Volcano in 2014), and National Capital Region (communities affected by frequent flooding). The team visited 17 schools in the mentioned regions for focus group discussions, key informant interviews, and surveys.
Over 300 persons participated in the data gathering conducted from the months of June to July 2016, where their experiences, innovations, and recommendations on teaching-learning during and after emergencies have been documented by the team.
Aside from the experiences of the stakeholders, other ADMs were discovered such as Electronic Learning Program (ELP), an education delivery program intended for secondary level learners who cannot report to school every day, Quipper, a free online platform for teachers and students for a more efficient classroom management and a more fun learning, and Dynamic Learning Program (DLP), a cost-effective strategy mostly devoted to student-driven activities built around clear learning targets.
A follow-up workshop in Eastern Visayas is set to happen by December 2016.
Know more about the project through its brochure.