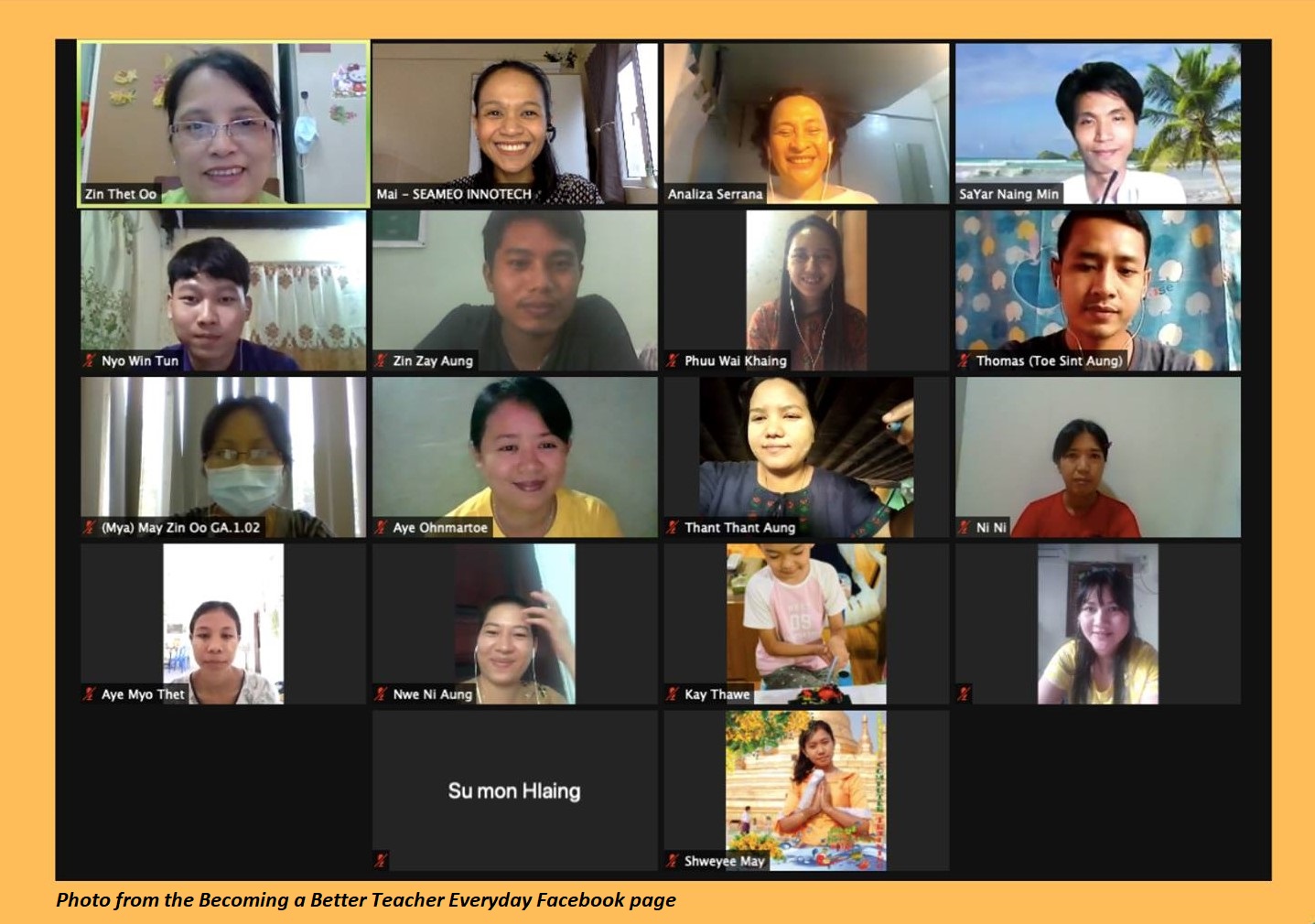 BBTE Learning Circle connects SEA teachers
The energy and enthusiasm of teacher leaders in Southeast Asian region is truly inspiring. In a series of country-based BBTE Learning Circle, teachers from Myanmar, Vietnam, and Brunei Darussalam came together in a Zoom meeting to share their stories with each other as they onboard in the online course, Becoming a Better Teacher Everyday (BBTE).
Teachers from Myanmar ("sayan") expressed eagerness to learn and improve their teaching practices for the reopening of the face-to-face classes. They look at BBTE as a way of honing their English skills and hurdle the challenge of limited connectivity and digital tools.
Teachers in Vietnam ("giáo viên") and Brunei Darussalam ("cikgu") are already conducting face-to-face classes. Having more experience in online learning, these giáo viên and cikgu appreciated the possibility of interacting with other teachers in the region. They shared the need to balance work with other aspects of their lives in their dashboard.
The interaction showed that the teacher leaders thrive despite the pandemic. With support from their school leaders, they carry out their teaching tasks and aspire to be better teachers for their learners. Sayan Nyo Win Tun, a 23-year old, assistant teacher Myanmar said: "I had a lot of fun today " as he interacted with other teachers.
Looking forward to hearing the stories of teachers from Cambodia, Indonesia, Thailand, and the Philippines in the coming days. Becoming a Better Teacher Everyday (BBTE) is an online course based on the Southeast Asia Teachers Competency Framework and is hosted at KEEP Open edX from October 15 to November 30, 2020. Sign up to the course at: https://course.keep.edu.hk/course/315053.