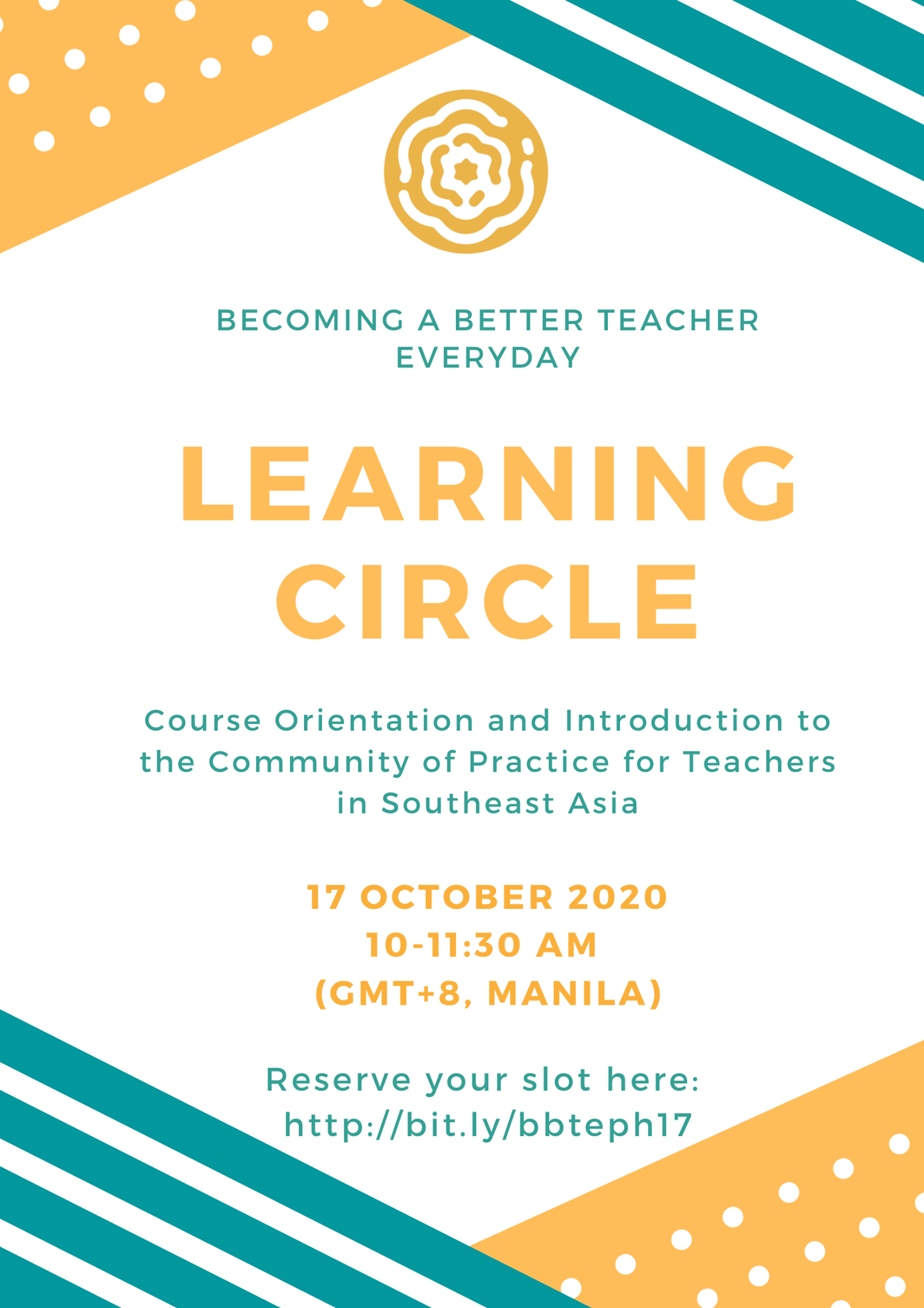 Becoming a Better Teacher Everyday Learning Circle
Hello, teachers! We would like you to invite you to a conversation on Saturday, 10AM at our country-based learning circle for teachers from the Philippines.
Holding learning circles is our way of connecting educators in Southeast Asia; supporting them in pursuing growth opportunities that are aligned to their purpose and practice.
In this particular learning circle, we would like to give you an intro to the course Becoming A Better Teacher Everyday and create an opportunity for you to talk with and listen to your fellow teachers. Seats are limited so please reserve your slot via
http://bit.ly/bbteph17
Course starts on October 15, 2020. See you there!