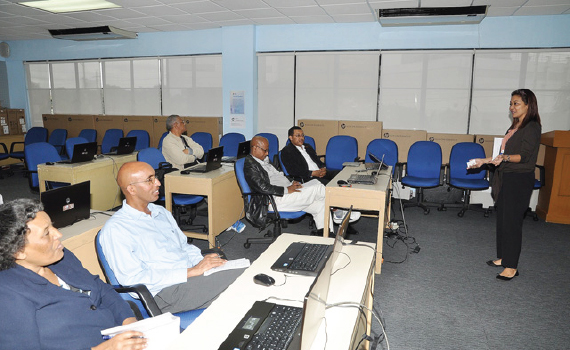 BENCHMARKING ON SEAMEO INNOTECH'S QUALITY MANAGEMENT SYSTEM
A delegation from the Higher Education Relevance and Quality Agency (HERQA) in Ethiopia visited the Center on August 12. The visit, facilitated by the Philippine Accrediting Association of Schools, Colleges and Universities (PAASCU), headed by Dr. Chita Pijano, intended to provide the HERQA officials with more knowledge about ISO 9001:2008 in an educational organization.
Specifically, they were interested to know about best practices and lessons learned by SEAMEO INNOTECH in maintaining a quality management system across all units and offices. The Center has successfully maintained its ISO 9001:2008 certification and is now looking at another ISO certification, this time on the delivery of quality learning services (ISO 29990).