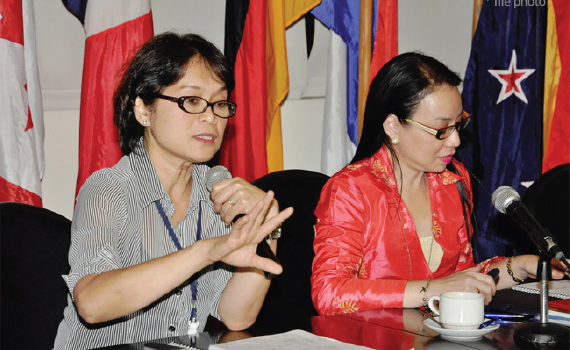 14 Jun

BRUNEI DEPUTY SCHOOL HEADS STRENGTHEN COMPETENCIES IN IMPLEMENTING CURRICULAR AND INSTRUCTIONAL INITIATIVES

The Center concludes today the second phase of a blended learning program for the deputy heads of Brunei Darussalam's primary and secondary schools. The three-part program, which started with an online pre-course conversation on May 17-22, aims foremost to "enhance the competencies of the deputy heads in co-creating curricular and instructional activities to improve learning outcomes in school."

The program also seeks to provide the school officials with better understanding of their roles and responsibilities under Brunei Darussalam's education reform program, the SPN21. The program likewise aims to broaden perspectives and appreciation of current and emerging education challenges and concerns, particularly on implementing curriculum and instructional improvements in schools.

Following the second phase of the program, the Brunei school officials are now expected to polish and implement their individual improvement plans to enhance curricular and instructional practices in their schools. The group will meet again virtually by the end of July via SEAMEO INNOTECH's online learning platform, the iFLEX, to share learning gained from the implementation of their plans.

SEAMEO INNOTECH's Learning and Training Development Unit is facilitating this program, headed by Senior Training Specialist Ms. Editha L. Pimentel.