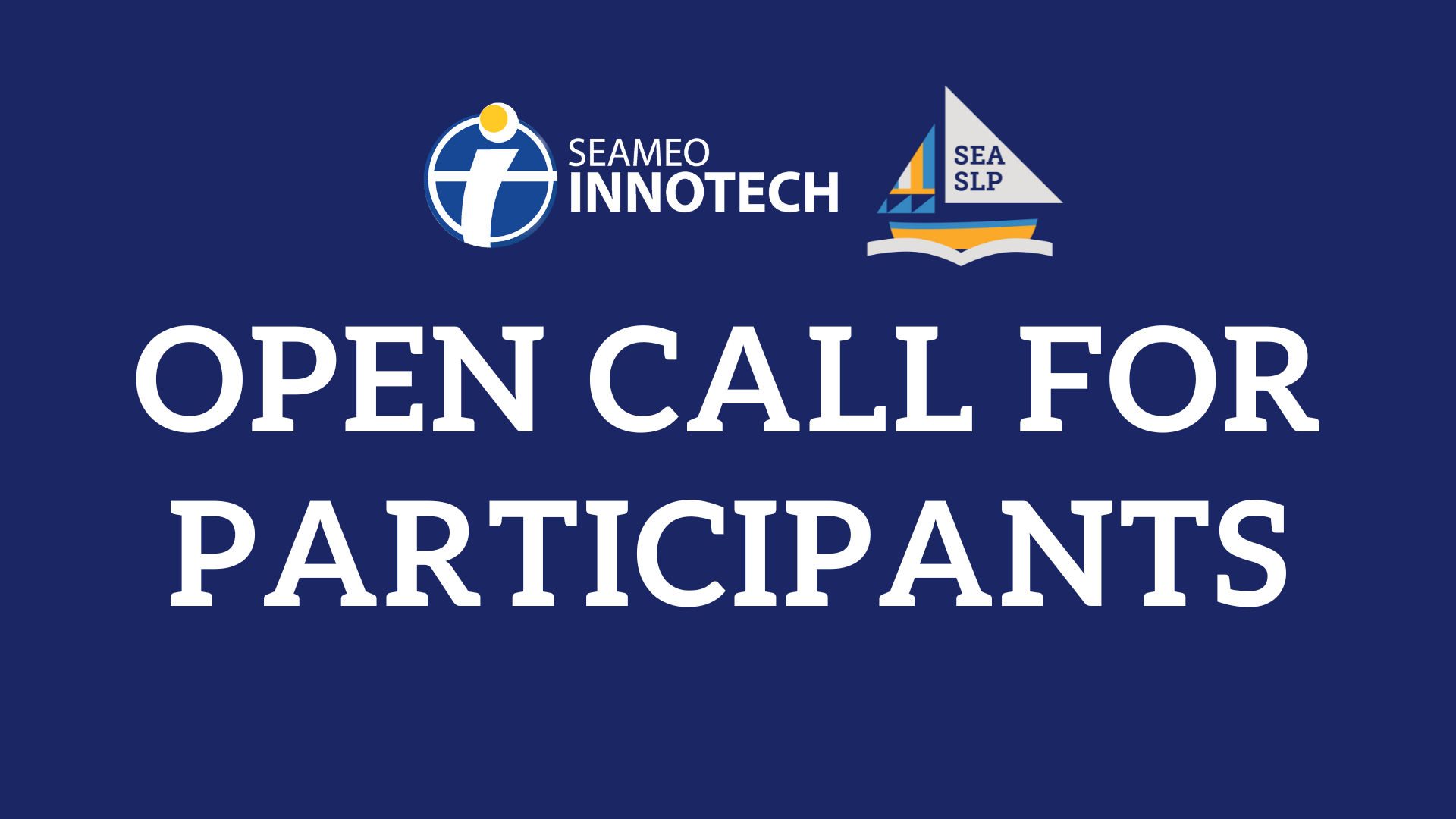 CALL FOR PARTICIPANTS: Southeast Asian School Leadership Program (SEA-SLP)
SEAMEO INNOTECH invites all school leaders within the region to join the Southeast Asian School Leadership Program (SEA-SLP) for free.
SEA-SLP is a 12-week learning journey that helps school heads develop their leadership competencies and mindsets, so they can lead their schools to recovery and transformation. Anchored on INNOTECH's Competency Framework for School Heads in Southeast Asia, the program covers the five most essential competencies of high-performing school heads: (1) strategic thinking, (2) instructional leadership, (3) managerial skills, (4) stakeholder engagement, and (5) personal excellence.
The program boasts seasoned educators and experts hailing from Southeast Asia, facilitating an environment conducive to peer-to-peer learning, reflection, and collaborative projects. Spanning 12 weeks from November 13, 2023, to February 4, 2024, participants can expect to dedicate 4-8 hours per week. This blend of self-paced activities and Live Talks, featuring course facilitators and fellow learners, ensures a comprehensive and interactive learning experience.
SEA-SLP welcomes individuals who meet the following qualifications:
School Leadership Role: School Heads or Assistant School Heads (Directors, Administrators, Principals)
Experience Requirement: Minimum of 5 years in a leadership position
Eligible Nationalities: Citizens of any of the 11 Southeast Asian countries
Digital Proficiency: With digital literacy and stable Internet access
Language Skills: Able to understand, speak, and write in English.
Commitment: Willingness to actively engage throughout the entire course duration
Once selected, participants in the program will find themselves embarking on an enriching journey which will provide them with the opportunity to collaborate with their fellow school heads on a significant project geared towards enhancing their respective schools. They will receive coaching and mentoring from a designated facilitator. This guidance is tailored to their unique needs, providing invaluable support throughout the program.
Moreover, they will become part of a diverse and supportive community of leaders who exchange ideas and build upon one another's experiences. Participants can also look forward to accessing a range of practical tools and solutions, adaptable to their specific educational contexts.
SEA-SLP will expose the participants to innovative ideas for the application of technology in teaching and learning. And upon successfully completing the program, participants will be awarded the International Certificate of Competence.
For more information, visit: SEA-SLP Program Details
To register, click here: Register for SEA-SLP
Note that this program is offered for FREE to selected school heads, so limited slots are available. Answering the registration form does not mean official enrolment. An email will be sent to the selected participants. Registration ends on October 28, 2023.