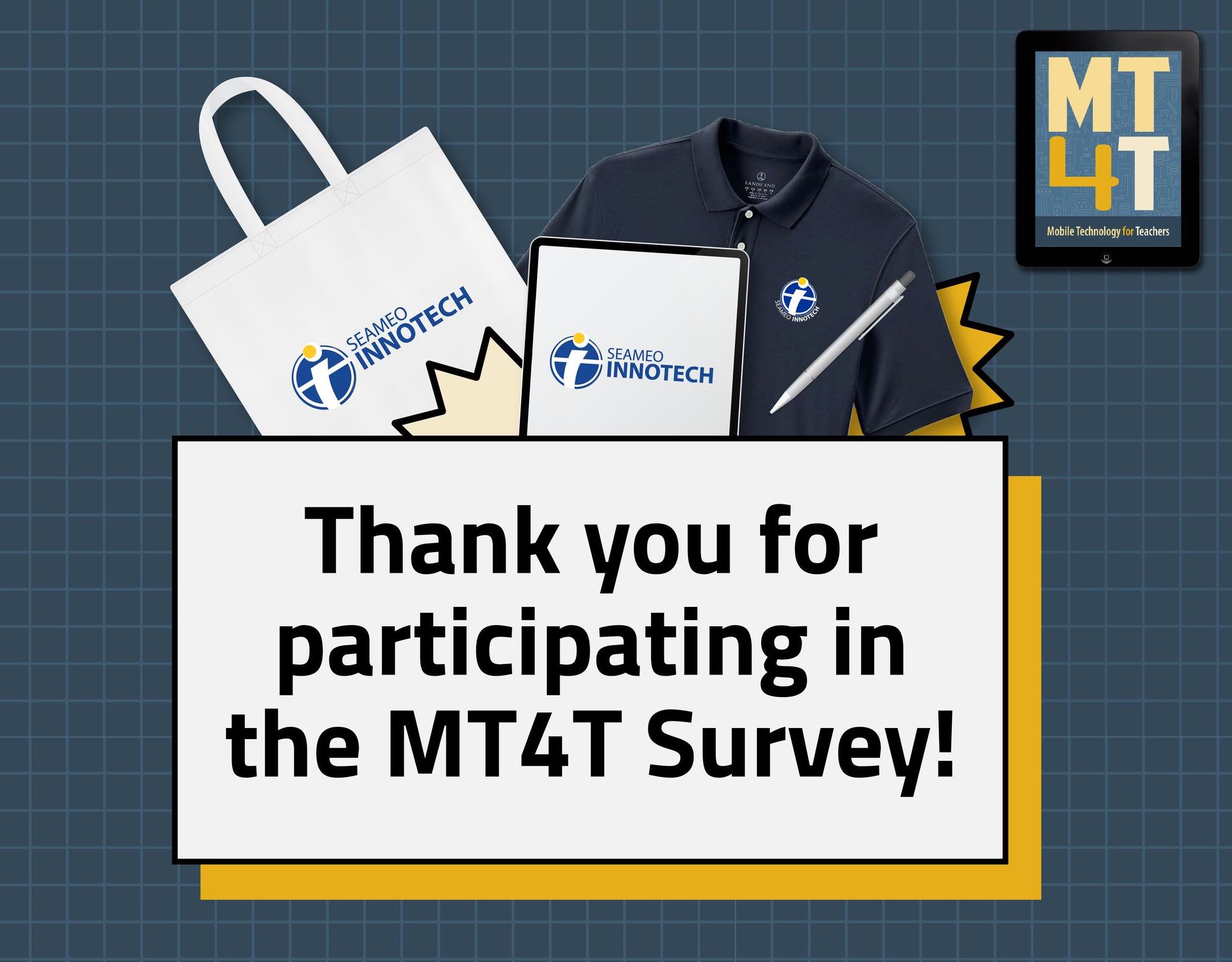 Congratulations to the winners of the MT4T Raffle!
We conducted a survey on the use of our Mobile Technology for Teachers (MT4T) resources last April to May 2022. Every participating teacher who completes the survey gets one raffle entry for a chance to win exciting prizes. We are happy to announce the following raffle winners:
GRAND PRIZE
Brand new SAMSUNG GALAXY TABLET A7 LITE and INNOTECH goodies
Winner: Bryan Bejerano, Sorsogon National High School (Region V)
MINOR PRIZES
P1,500 Gcash and INNOTECH goodies for each of the four winners
Winners:
Alah Avila Somera, Imelda Elementary School (Region V)
Stephanie Dela, Vista Alegre-Granada Relocation Elementary School (Region VI)
Lavinia Fortuna, Ula National High School (Region XI)
Aldazher Ang, Bishop Querexeta Elementary School (Region IX)
Congratulations! An INNOTECH representative will get in touch with you for instructions on how to claim your prizes.
Again, we thank everyone who participated in the MT4T Nationwide Survey. The data gathered in this survey will enable the Center to communicate its message and deliver the MT4T knowledge products more effectively. We also thank the Philippine Department of Education and Altabay Perceptive Science Consultancy for their support in this initiative.
The Mobile Technology for Teachers or MT4T is a suite of resources that promote the use of mobile technology in Southeast Asian educational settings. Check out the resources at https://www.seameo-innotech.org/mt4t