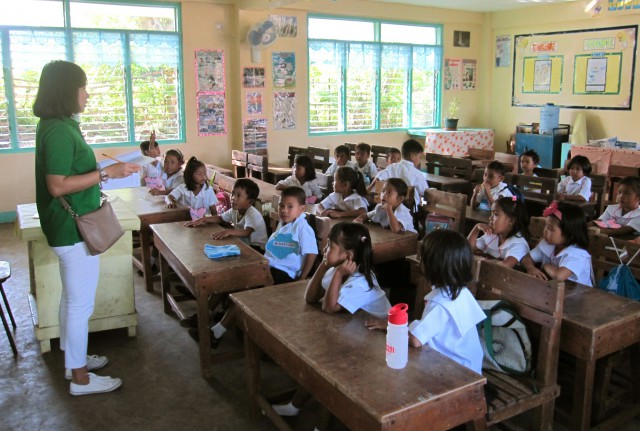 10 Mar

ECCD study test administrators conduct second round of data gathering

The Australian Council for Educational Research (ACER) and SEAMEO INNOTECH have been commissioned to be the research team of the Early Childhood Care and Development (ECCD) Tracer Study, a UNICEF-funded four-year study on the development and learning of randomly selected pupils from Kinder up to Grade 2.

Since the last quarter of 2015, ACER and SEAMEO INNOTECH, through its Solutions Development Unit, have been around the country to gather baseline data on literacy, numeracy, oral language, and social and emotional development of selected Kinder to Grade 2 pupils. The team is currently on their second round of data gathering, collecting data from more than 4,500 students in 67 schools in 9 Local Government Units/Municipalities across the Philippines (Quezon City, Bulacan, Quezon Province, Cebu City, Bohol, Southern Leyte, Davao City, Maguindanao, and Sarangani).

Through this longitudinal study, the team will analyse the holistic development of the children, the factors affecting the children's learning performance and socio-emotional development, and the children's oral language skills in Filipino and English. Results of this study will serve as basis and helpful information for national policy and practice on early learning. The team also aims to develop and pilot classroom assessment tools for the wider replication of this study in support of the K to 12 reform.

The ECCD Tracer Study is led by UNICEF, in partnership with the Philippine Department of Education, Assessment, Curriculum and Technology Research Center (ACTRC), the Philippine Department of Social Welfare and Development, Australian Council for Educational Research (ACER), and SEAMEO INNOTECH.