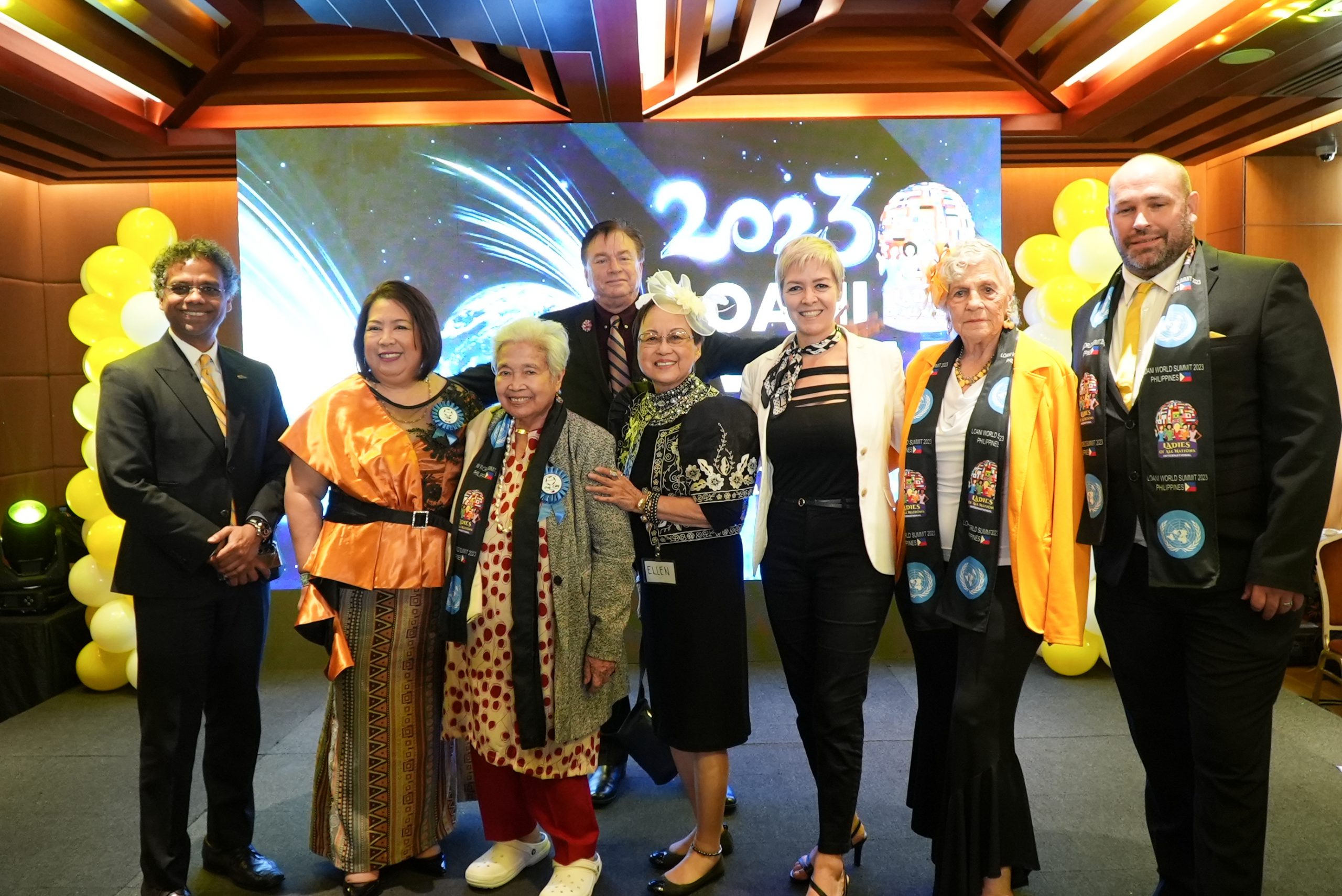 Empowering Women in Technology: INNOTECH Director Inspires at LOANI World Summit
SEAMEO INNOTECH Center Director, Prof. Leonor Magtolis Briones took the stage at the grand opening of the Ladies of All Nations International (LOANI) World Summit at the Diamond Hotel on 18 October 2023. She delivered an inspiring address alongside global leaders, shedding light on the challenges faced by Filipino women and her own experiences as a woman in leadership roles. 
In her plenary speech, Prof. Briones recognized the resilience of Filipino women, stating that the "Filipino woman has faced so many challenges which accounts for her success." She highlighted the role of women in positions of power and drew attention to INNOTECH's example, where she leads as the Center Director, accompanied by Deputy Center Director Kochakorn Khattapan Acidre, a highly accomplished woman in her own right. 
In her presentation, Prof. Briones emphasized the significant contributions of women within INNOTECH. She highlighted the numerous educational and technology-based services that have been provided to its primarily female stakeholders. She also expressed her gratitude for the chance to meet with the delegates, share her experiences, and convey a powerful message: "There is nothing that a woman cannot do." 
Lorelei Canale, the LOANI Chairperson for Philippines in the U.K., said in her speech that the LOANI World Summit marks a historic occasion for Asia, with participation from over 52 countries. She emphasized that this event is made "to unite countries, promote diversity, inclusivity and also promote justice, peace and empowerment for women and men". 
Distinguished leaders, including Prof. Briones, were honored at the World Class Superheroes Award Ceremony on 20 October 2023. Under the inspiring theme "All Means All," the event seized the opportunity to make a meaningful impact and utilized its platform to champion the construction of a rehabilitation center supporting sexually abused children and rape victims in the Philippines. 
The LOANI World Summit, spanning from October 16th to October 24th, culminating in The United Nations Celebration on October 24th, brings together global leaders, entrepreneurs, community champions, and activists. The event serves as a platform to foster unity, empowerment, and positive change, aligning with the United Nations Sustainable Development Goals under the theme, "All Means All." The summit promises a week of celebration, connection, networking, learning, growth, and honoring exceptional individuals, including Filipino International Leaders, global humanitarian leaders, and community champions from around the world.