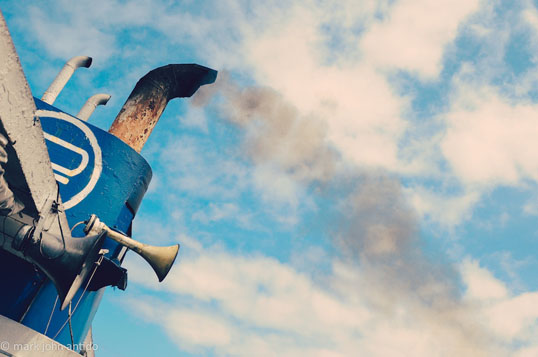 EXPERTS MEETING ON CLIMATE CHANGE EDUCATION FOR SUSTAINABLE DEVELOPMENT IN ASIA AND THE PACIFIC
(Editor's Note: SEAMEO INNOTECH and UNESCO decided to postpone the Experts Meeting on Climate Change Education until February 2014. The decision was made "in light of the devastating aftermaths of typhoon Haiyan that hit the Philippines and the urgent priority that needs to be given to support the Philippines in its recovery." Furthermore, SEAMEO INNOTECH and the UNESCO "would like to express…deep solidarity with the people of the Philippines," adding that their "work on education for disaster risk reduction and climate change is more important than ever.")
In the Asia-Pacific region, climate change already has an impact on changing weather patterns, and consequently, on people's lives and livelihood. There is evidence of prominent increases in the intensity and frequency of many extreme events. Furthermore, the region is highly subject to natural hazards, like earthquakes, tsunamis, and landslides. Such impacts pose additional risk for the already vulnerable communities in the region that are striving to combat poverty and achieve sustainable development.
In order to address these urgent needs, UNESCO has partnered with SEAMEO INNOTECH to hold an international meeting of experts at the Shangri-La Mactan Resort and Spa in Cebu, Philippines from November 25 to 27, 2013. The three-day meeting, with funding support from the Japan Funds-in-Trust, will focus on the challenges that climate change poses to education systems in the Asia-Pacific region. At the same time, it will explore the role that education plays in climate change adaptation and mitigation.
UNESCO is looking at the meeting to support its action plan in the Asia-Pacific region for the remaining years of the UN Decade of Education for Sustainable Development.
About 100 participants, representing a multi-disciplinary and diverse group of stakeholders within the region, are expected to take part in this event. Among them are national education officials; curriculum development experts; school and education network representatives; scientists and climate change experts; and representatives of multilateral agencies, research and training institutions, and civil society.
The meeting is proposed to revolve around the following thematic areas: (1) engaging the youth and the communities in climate change education; (2) developing partnerships; (3) emphasizing on the role of culture, indigenous knowledge, and values; (4) preparing for disasters; (5) building green societies through green job training, and through responsible consumerism.
It will strive to identify climate change adaptation and mitigation needs and responses for education systems, including infrastructure, management, and resourcing. It will also seek to identify strategies for building community resilience; provide a venue for sharing experiences and good practices on climate change education; and give opportunities to establish partnerships among schools, NGOs, UN agencies, and UNESCO networks.
A set of recommendations and plans of action are expected to be formulated, which will determine the next steps for the development of climate change education strategies in the Asia-Pacific region. These recommendations will serve as inputs to the UNESCO World Conference on Education for Sustainable Development to be held in Nagoya, Japan in 2014.