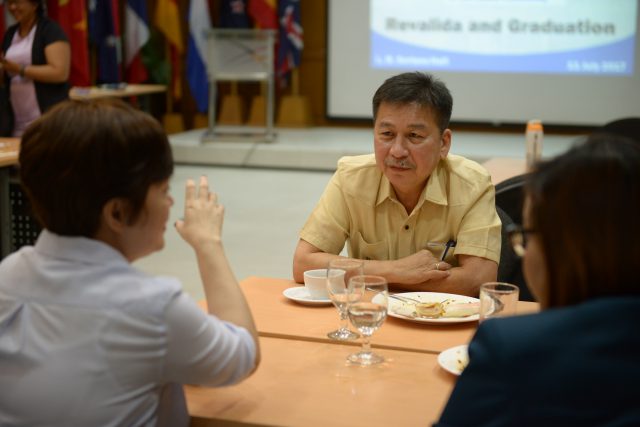 Government employees completed ASEAN 101 course
Twenty-one government employees from the National Capital Region, Cordillera Administrative Region, Region IV-A, and Region VII successfully completed the flexible course, ASEAN 101. Revalida and graduation happened last 11 July 2017 at SEAMEO INNOTECH, Quezon City for the course that ran from February to May 2017.
The course supports the ASEAN integration and its main purpose of building an "ASEAN Community." ASEAN 101 aims to impart deeper understanding of the ASEAN Community and find out ways on how the community can work together towards one common goal. The course tackled the economic effects of the integration, raising the possibility of having an ASEAN currency. The course also highlighted the role of each member states in the ASEAN integration. Participants were also able to discuss how the integration impacts their current duties and responsibilities as civil servants. Aside from these, the differences and similarities of the ASEAN countries in terms of customs and traditions were also discussed.
The course was implemented in partnership with the Civil Service Institute (CSI), the training arm of the Civil Service Commission which provides direct training and personnel development interventions to all government officials and employees. Possible next run of course is still being discussed between CSI and SEAMEO INNOTECH.