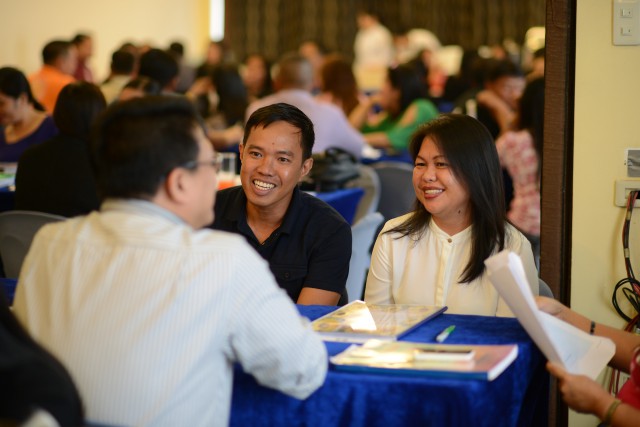 GURO21 concludes in Region XII
The 5th batch of GURO21 and TEACHeXCELS learners in Region XII successfully wrapped up their courses last 28-30 November 2016 in General Santos City. About 600 teachers and school heads participated in the batch's revalida and graduation.
Through the revalida, participants shared their experiences and learning as part of the evaluation process. The next batch of learners for the same courses in Region XII has been oriented on 24-26 November 2016, which also happened in General Santos City. These learners will engage in 7-8 weeks of blended learning program to enhance their skills as teachers and school heads of the 21st century.
Teaching and Learning Excellence in School Leadership for Southeast Asia (TEACHeXCELS) is a flexible learning course designed to strengthen school heads' capacity to manage the teaching and learning processes of the 21st century classroom. The course features updates on facilitative teaching, active learning, and differentiated instruction, among others.
Gearing Up Responsible and Outstanding Teachers in Southeast Asia for the 21st Century (GURO21) is a menu of flexible learning courses designed to enhance the capabilities and competencies essential for teachers in the 21st century. The course also equip Southeast Asian teachers with sufficient knowledge on new teaching and learning perspectives in the light of the changes and challenges in the recent times.