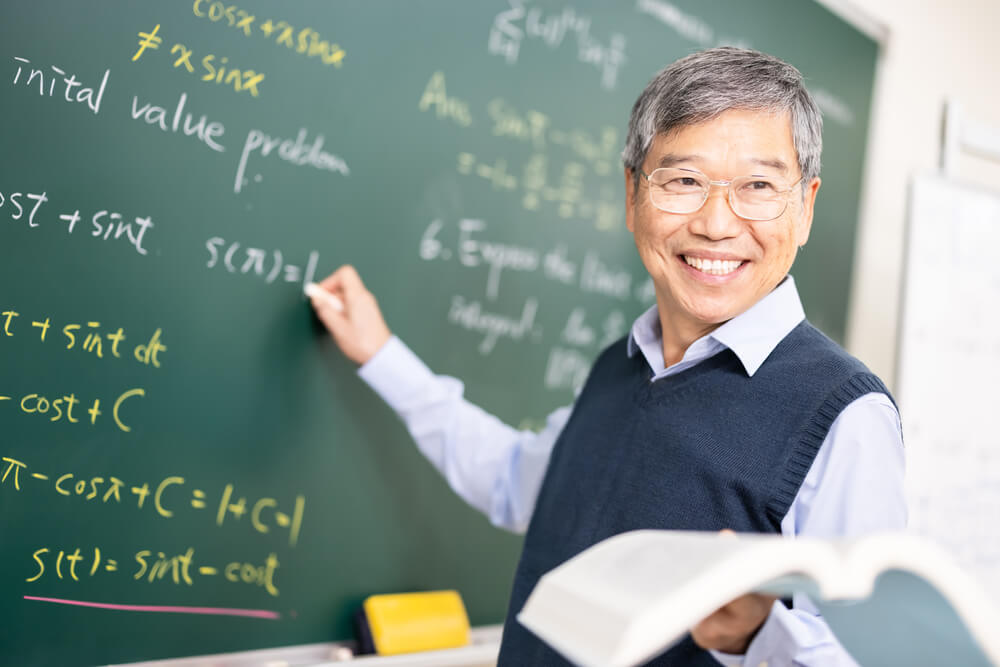 SEAMEO INNOTECH: Center for Education Development in Southeast Asia
Education plays a critical role in shaping the economic, social, and political development of any country. Thus, the development of education in Southeast Asia plays a pivotal role in the region's growth. And while the region has made significant progress in improving access to education and expanding educational opportunities in recent decades, significant challenges still exist.
As an educational research and learning development institute, SEAMEO INNOTECH works with policymakers and stakeholders across the Southeast Asia to understand the challenges in each country's education and develop strategies to address them and promote progress in the sector.
Since its inception, SEAMEO INNOTECH has been driving research-based and technology-driven solutions that address the current needs of Southeast Asian countries.
The State of Southeast Asian Educational Development
Southeast Asia is a diverse region comprised of 11 nations. Apart from ethnic and cultural diversity, Southeast Asian countries differ in terms of income classification, which significantly impacts the quality and accessibility of education.
Over the years, the Southeast Asian education system has continuously evolved with the changing demands of the 21st century. The region's countries have made great strides in making education accessible and integrating technology in the classroom, which has helped improve the quality of education.
However, despite these advances, Southeast Asian countries continue to struggle with accommodating the growing number of students — especially in rural or remote areas — providing adequate infrastructure and learning materials for students, providing adequate compensation and a healthy work environment for teachers, bridging the learning gap between economic groups, and keeping up with global educational standards. These have resulted in suboptimal literacy rates and learning outcomes for learners compared with that of other countries and regions.
The countries in Southeast Asia face multidimensional challenges, which is why SEAMEO INNOTECH continues to conduct research and provide recommendations that are based on and can be customized to the needs and demands of the communities.
Who is SEAMEO INNOTECH?
The Southeast Asian Ministers of Education Organization – Regional Center for Educational Innovation and Technology (SEAMEO INNOTECH) is a regional center of SEAMEO, an intergovernmental organization among Southeast Asian countries promoting regional cooperation to help address various education problems.
SEAMEO was first established in 1965 with the support of Southeast Asian member countries, affiliate member countries, and affiliate member organizations. The organization was the result of an agreement between member countries to collaborate in promoting progress through education. Since then, it has been the center for education development in the region and has established 26 specialist institutions across the member countries.
Originally headquartered in Thailand, then Singapore, then Vietnam, a memorandum of agreement with the Philippine government allowed the temporary transfer of SEAMEO INNOTECH headquarters to the Philippines in 1976. This move became permanent in 1981 after the Philippine government approved the SEAMEO Council's request.
For over five decades, INNOTECH has been dedicated to identifying education issues and needs of the Philippines and other Southeast Asian countries. With grounded awareness of current and emerging issues, INNOTECH develops research-based innovations and technology-based solutions.
SEAMEO INNOTECH envisions a better future for all learners in Southeast Asia. To achieve this, the educational technology organization has made it its mission to enrich the education community in the region through research-based and technology-oriented solutions, information sharing, and knowledge management.
Today, SEAMEO INNOTECH is one of the primary drivers of development in the education sector in Southeast Asia.
What does SEAMEO INNOTECH do?
SEAMEO INNOTECH aids in educational development through research, knowledge management and information sharing, and the development of learning programs and services addressing the diverse educational needs of Southeast Asian countries.
Our Services
The center provides three main services to this end goal: educational research and innovation, capacity building and learning services, and knowledge management and information sharing.
Educational Research and Innovation
The center spearheads educational research and development to understand the current and emerging needs of learners in Southeast Asia. The findings of the research serve as the foundation of programs and policy recommendations aimed at improving the quality of education in the region.
Capacity Building and Learning Services
SEAMEO INNOTECH aims to empower educational communities in all Southeast Asian countries to address the different problems and needs of learners. The center offers capacity building program for teachers and school heads that will equip them with the knowledge and skills to help improve the quality of education in their communities.
Knowledge Management and Information Sharing
With its commitment to promoting inclusive education in Southeast Asia, the center facilitates access and exchange of information and innovative practices among stakeholders. SEAMEO INNOTECH also offers publications, including policy recommendations to governments of member countries to help promote significant changes in education.
Our Focus Areas
SEAMEO INNOTECH tackles complex issues in the education sector. These issues are interconnected with the economic, social, and political issues in the countries. These factors must be taken into account to create an impact on the lives of learners and educators.
Thus, to ensure that the Center for education development's services contributes significantly to the member countries, our work focuses on four main areas.
Strengthening Educators
One of the focus areas is strengthening teachers' and school heads' skills and readiness for providing quality education in the 21st century. This focus area requires an understanding of the contexts in which educators operate in their communities to provide support and recommendations that can help them.
Supporting Learners' Life Skills and Empowerment
The goal of education is to empower generations with knowledge and life skills that will enable them to advance in life. SEAMEO INNOTECH's work focuses on finding ways to provide education to Southeast Asian learners that can empower them with useful life skills.
Enhancing the Quality of Learning Outcomes
SEAMEO INNOTECH focuses its research and development efforts on identifying issues and shortcomings in classrooms in the region and developing ways to improve learning outcomes. By addressing the unique issues in each country, we can facilitate impactful changes in the quality of education in the region.
Managing the Learning Space of the Future
SEAMEO INNOTECH emphasizes teaching and learning strategies that will help educators manage a 21st-century classroom. This involves improving teachers' competencies to respond to the needs of the current generation and allow them to integrate technology into the curriculum. The center helps equip future-ready teachers who can prepare younger generations for their future.
Pushing Southeast Asian Education Development with SEAMEO INNOTECH
Education is a basic human right that endows people with knowledge and life skills that can help them become independent and positive contributors to society. As such, education is also key to the growth of a nation.
SEAMEO INNOTECH aims to empower Southeast Asians and their communities through quality education. The center tackles the wide range of education issues Southeast Asian countries continue to face. Our work focuses on research and innovation, capacity building and learning, and knowledge management and information sharing to help member countries improve the quality of education.
See more of SEAMEO INNOTECH's work toward better education. Drop us a message today!