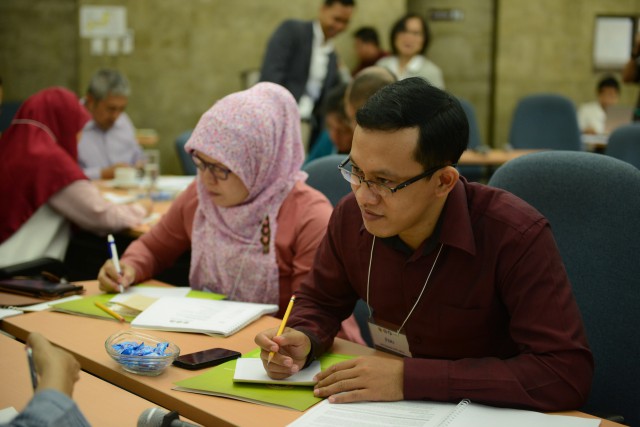 INNOTECH and ULM partner for a learning program on quality assurance and accreditation
SEAMEO INNOTECH was requested by the Universitas Lambung Mangkurat (ULM), a premier state university in Indonesia, to develop a customized learning program for the Deans and Department Heads of the University. The learning program, aimed at enhancing their competencies in leading and managing standards-based quality assurance system, was held from 19 to 25 September 2016 in the Philippines.
Quality, autonomy, accountability, accreditation, and evaluation represent the pillars of the new paradigm in higher education management. These are essential elements which serve as the core of the reform to develop world-class higher education institutions (HEIs) in Indonesia. Quality assurance remains at the forefront of improving HEIs in the country.
The week-long learning program developed by SEAMEO INNOTECH allowed the participants to develop an action plan which will align the quality of their study programs to the international standards and their country's accreditation requirements. The program has also been a venue to discuss current and emerging context of higher education reforms. It helped participants to assess potential changes and improvements in managing the University's departments and study programs, identify quality assurance policies, processes, structure, and other practices in some HEIs in the Philippines. New insights were generated based on the sharing of experiences of key players in selected HEIs and network. The learning program also allowed them to strengthen their teamwork and collaboration.
Through the duration of the program, participants were introduced to the practices and processes of selected HEIs in the Philippines such as De La Salle University, Philippine Normal University, Technological Institute of the Philippines, and Central Luzon State University. The participants were also introduced to the national quality assurance practices in higher education through the scheduled study visit to the Philippine Commission on Higher Education.
The program was participated by a total of 23 Deans and Department Heads of the University.