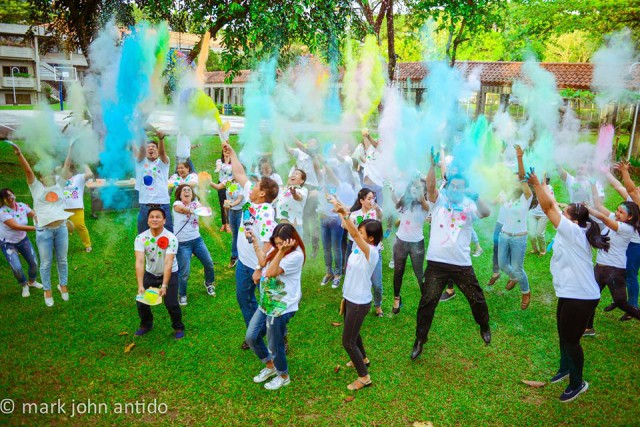 INNOTECH celebrates 47th year
SEAMEO INNOTECH celebrated its 47th year in full colors as staff and partners recognized another successful year with the theme "Color My World," last 27 January 2017.
The Center sees the contribution of staff members and partners as different colors; each contributing in different ways, but collectively making the world and lives of learners better, brighter, and more colorful. Staff and partners' efforts were acknowledged through a video highlighting the accomplishment of the Center throughout the year, as well as through a group activity.
Three staff members were specially recognized during the anniversary celebration for their service to the Center. Ms.Salve Molejon, from the International House, and Ms. Evangeline Labagnoy, from the Finance Management Office, were recognized for being with the organization for 20 years, while Mr. Lino Ocampo, from the Administrative Management Office, was given the SEAMEO Service Award for his outstanding work. The SEAMEO Service Award is given every two years by the SEAMEO Council to a staff member of a SEAMEO Unit "who demonstrate exceptionally high level of achievement in work performance, innovation and creativity, professionalism and commitment that contribute to the success of the Organization's mission and goals."
For 47 years, SEAMEO INNOTECH stays true to its vision and mission, providing programs and projects for a better future of every learner in the region and beyond.