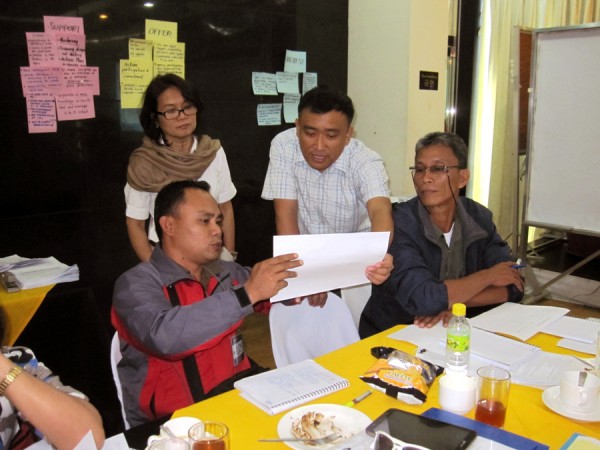 INNOTECH conducts Leading and Managing K to 12 Schools in Misamis Oriental
SEAMEO INNOTECH, in partnership with the Department of Education Division of Misamis Oriental, conducted a week-long program, Leading and Managing K to 12 Schools, for the school leaders of Misamis Oriental.
With the implementation of the K to 12 program, school heads are greatly affected. There are high expectations from school heads to deliver the promises of K to 12 and to produce a better 21st century Filipino learners. This program is one way of helping the school leaders be more competent and equipped in leading their schools.
Through this program, school leaders were able to prepare a school action plan that outlines the key steps in leading and managing K to 12 schools. Through the different modules of the program, school leaders were able to understand broadly the changing education realities. It also helped them understand the K to 12 curriculum deeper and re-evaluate themselves, their leadership, and their work.
The program have already run for two batches in Misamis Oriental. The first batch was on 16 – 20 February 2015 and the second batch on 27 April to 1 May 2015.