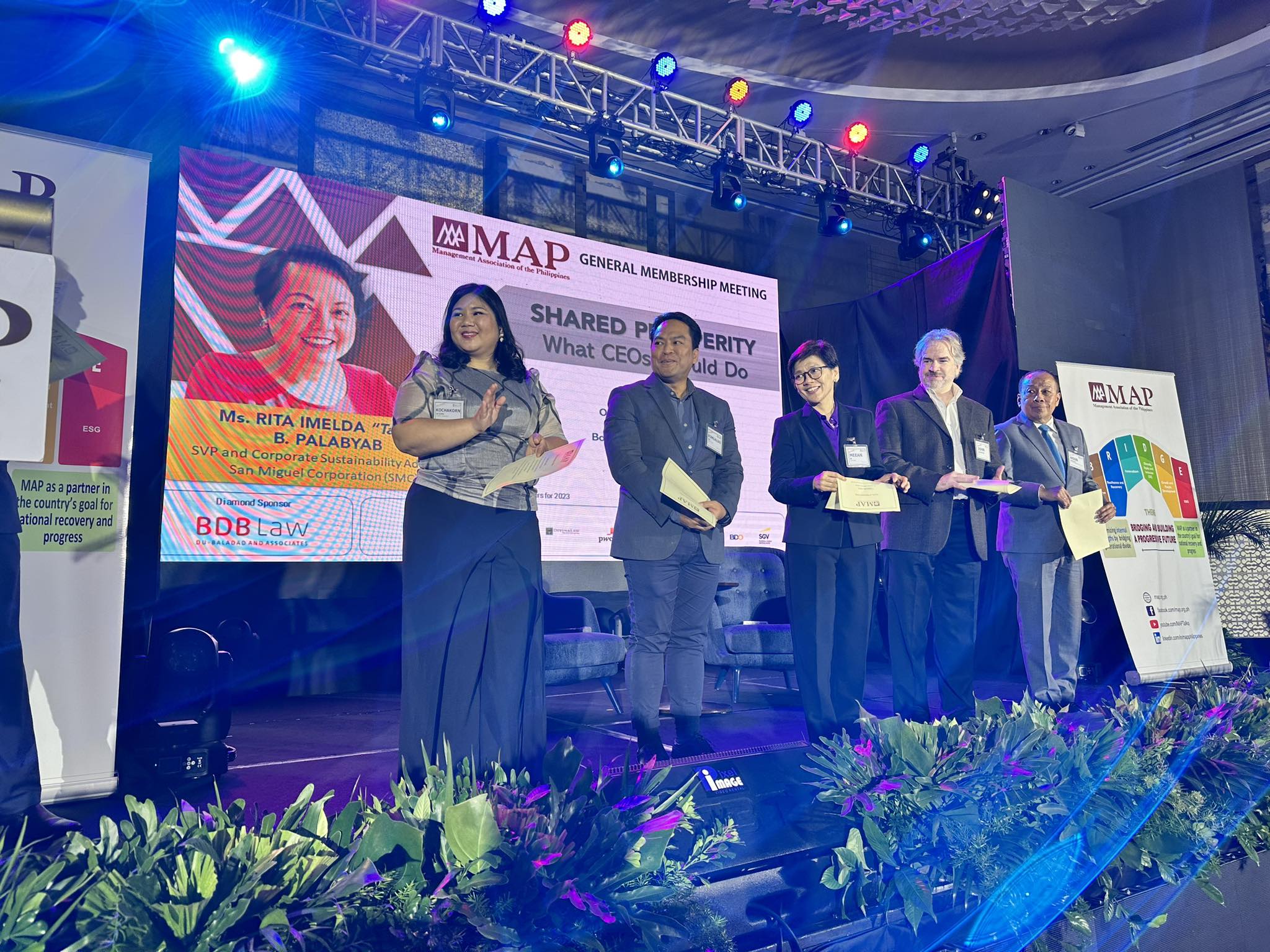 INNOTECH Deputy Director Gets Inducted in the Management Association of the Philippines
INNOTECH Deputy Director, Kochakorn Khattapan Acidre, has been inducted as a member of the Management Association of the Philippines (MAP). She was admitted to the organization on October 11, 2023, along with His Excellency Agus Widjojo, the Ambassador of Indonesia to the Philippines. 
Established in 1956, MAP is a management organization that aims to promote management excellence for nation building through various strategies. These include the sharing and dissemination of best management practices, benchmarking, networking, organizing educational activities, trainings, and development programs. The organization also spearheads advocacies for reforms that help shape a brighter future for the Philippines.  
The 63-year-old organization is composed of 761 members that represent Chief Executive Officers (CEOs), Chief Operating Officers (COOs), and other top management practitioners in various companies and fields in the Philippines. MAP also inducts management educators and government officials as members of their organization.  
Deputy Director Khattapan Acidre is experienced in being in charge of enabling the Southeast Asian education community to effectively respond to current and emerging needs. Her expertise will shine through SEAMEO INNOTECH's projects and goals as it continues to provide innovative and technology-oriented learning services, research-based solutions, and facilitate information sharing in Southeast Asia.