INNOTECH donates computer units to typhoon-damaged San Benito National High School
24 August 2023 – As part of SEAMEO INNOTECH's Social Responsibility activities INNOTECH extended its assistance to the municipality of San Benito in Surigao del Norte on 22 August 2023 by donating 20 computer units, 16 chairs, 9 mobile cabinets, 7 office tables, 2 bookshelves, and other office equipment to aid a public school that was damaged by typhoon Odette last December. 
The donation was handed over by SEAMEO INNOTECH Center Director and former Education Secretary Prof. Leonor Magtolis Briones to San Benito Mayor Gina Menil and San Benito National High School Principal Reysan Tesiorna.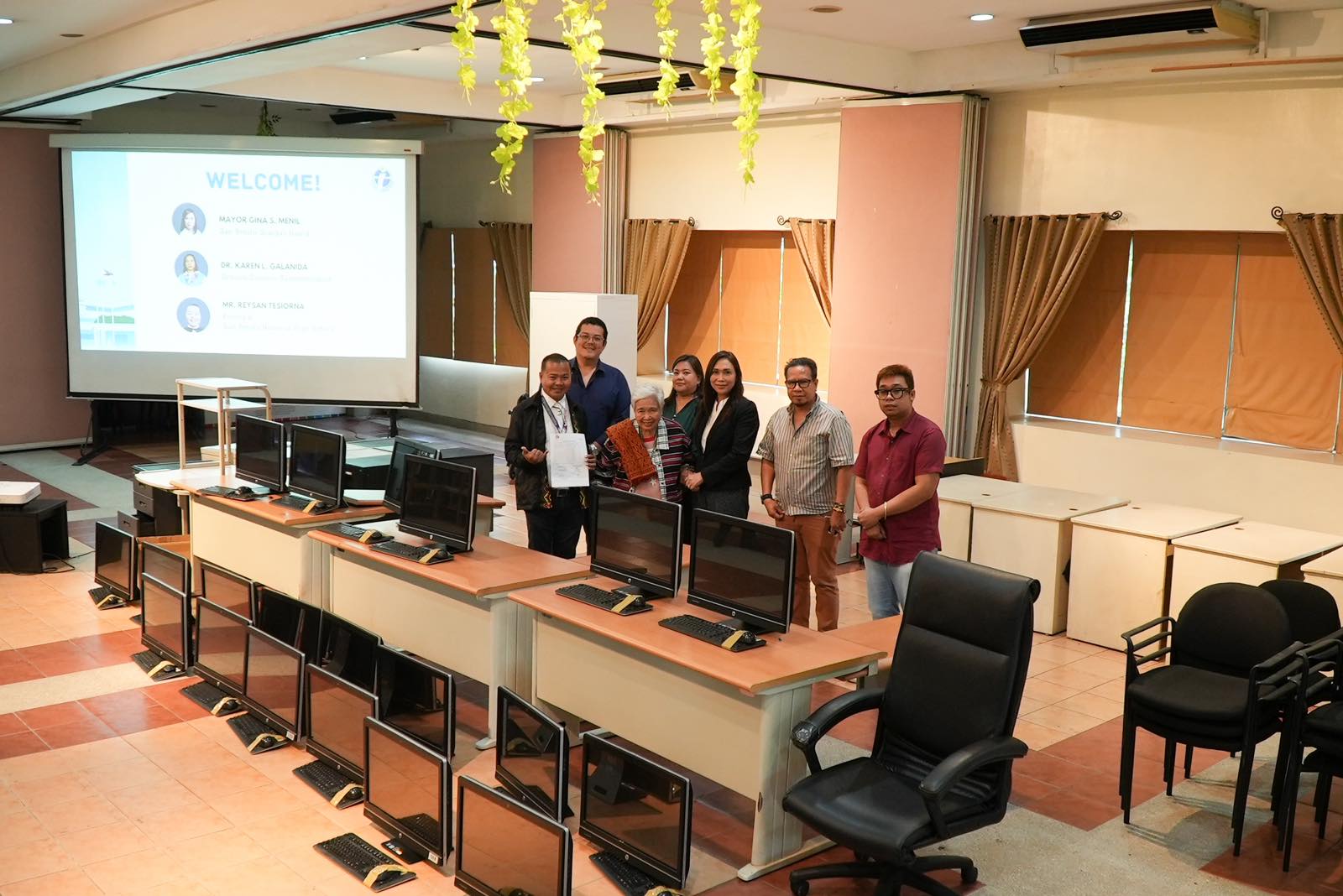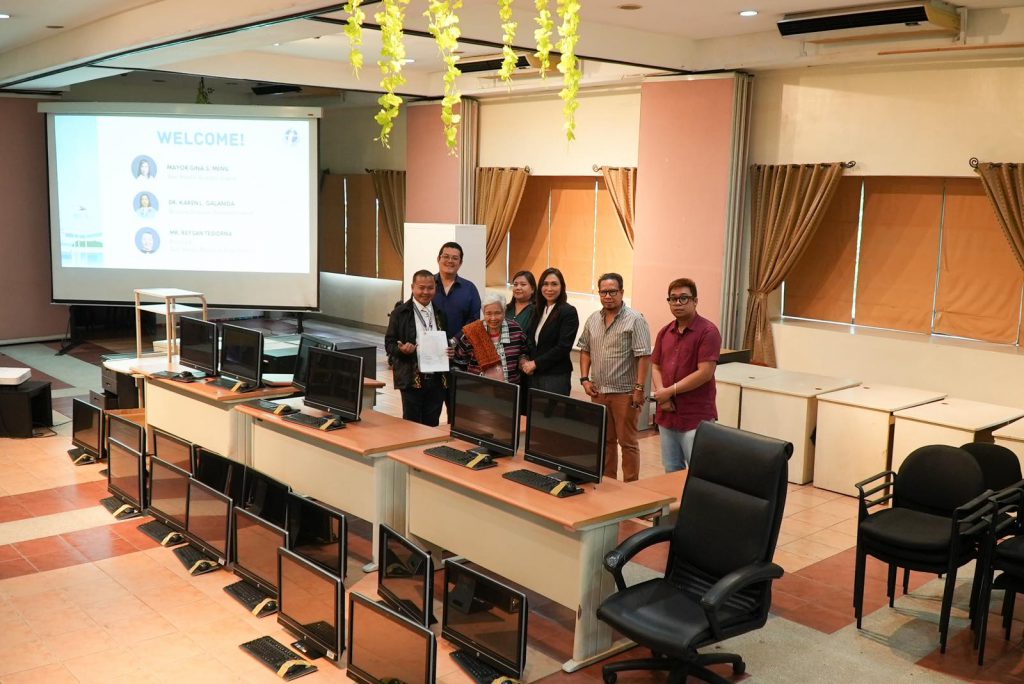 Prof. Leonor Magtolis Briones with Mayor Gina Menil and Principal Reysan Tesiorna around the donated computer units and office supplies.
"What began as a chance encounter at an event hosted by the Management Association of the Philippines led to the realization of much-needed support for Filipinos in far-flung areas across the archipelago. I call upon business groups and those in the private sector to explore donating their useful equipment and furniture to those most in need, especially those most isolated and under the lowest income brackets," Prof. Briones said. 
Mayor Menil mentioned that some schools and public service facilities in their municipality are still recovering from damage caused by Typhoon Odette and expressed her gratitude to Prof. Briones and the rest of SEAMEO INNOTECH for their kind gesture.
San Benito is a sixth-class municipality in the province of Surigao del Norte with a population of over 5,600 people. The San Benito National High School has more than 560 students as of this school year. The school suffered from the devastating effect of super typhoon Odette, the second costliest typhoon in Philippine history.