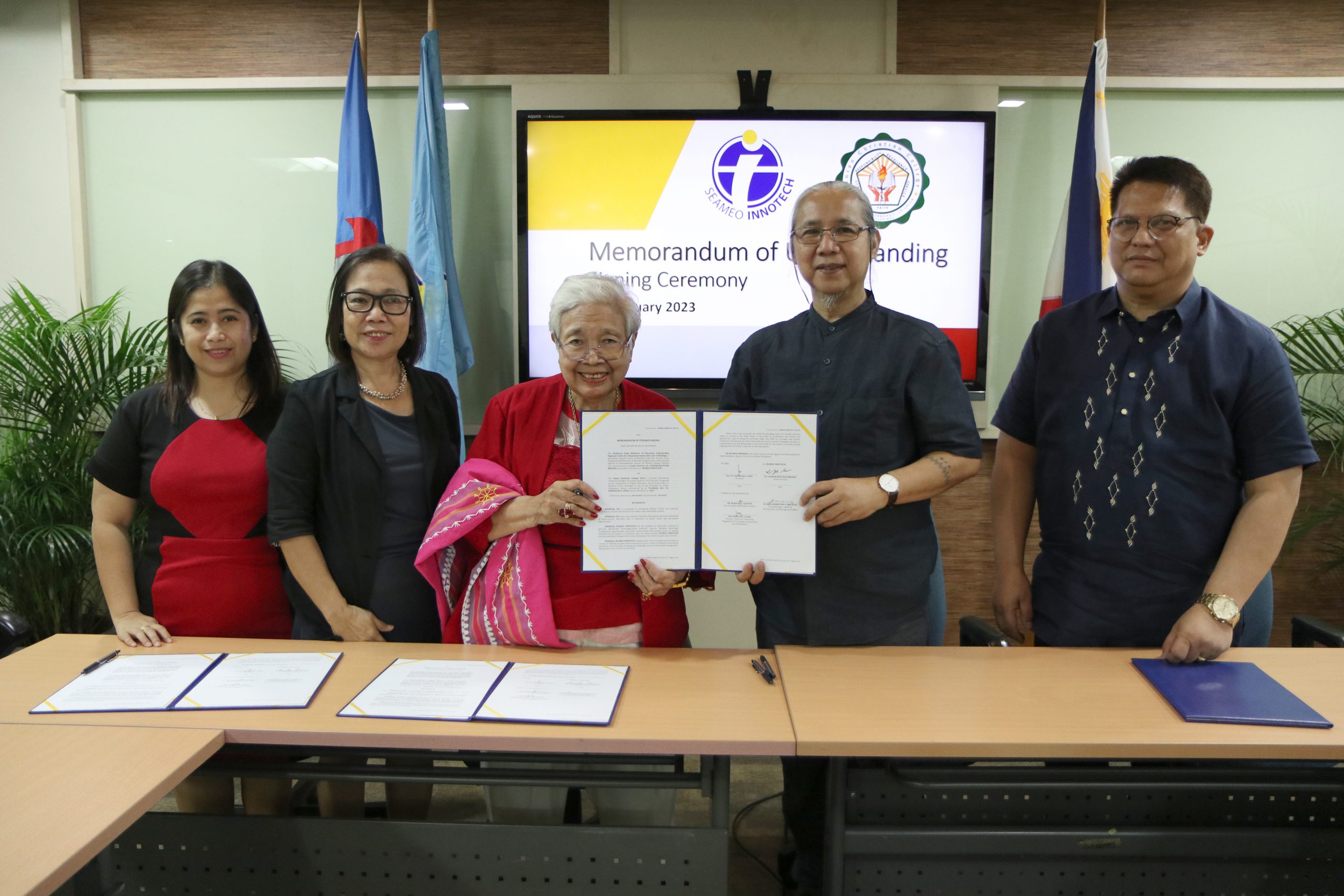 INNOTECH forges institutional partnership with Union Christian College
On 14 February 2023, SEAMEO INNOTECH formalizes its partnership with the Union Christian College (UCC). The institutional partnership will allow INNOTECH and UCC to collaborate on projects, share knowledge and resources, and jointly implement research and training programs, among others.
Dr. Leonor Magtolis Briones, Center Director of INNOTECH, highlighted the importance of partnering with the private sector to enhance the quality of education in the country. She said that the Center may also learn from the experiences and practices of private education institutions like UCC.
Union Christian College (UCC) is a Christian education institution in San Fernando, La Union, "committed to whole person education that is responsive to the global needs and job-market opportunities." They offer Basic Education (pre-school to senior high school), Undergraduate, and Graduate programs.
"This is just the beginning of a long-term partnership. We are happy and excited to collaborate on projects and learn from each other," said Dr. Juan Robertino Macalde, Acting Manager of the Learning Development and Management Office of SEAMEO INNOTECH.
Aside from the possibility of collaborative programs and projects, INNOTECH and UCC also plan to share knowledge resources through learning exchange activities and library partnership.
UCC is now part of the hundreds of institutional partners of INNOTECH across the country and the region.