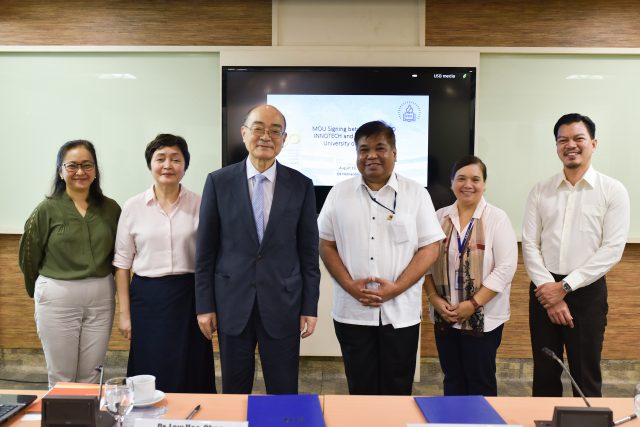 INNOTECH formalizes cooperation with KNUE
On 14 August 2019, SEAMEO INNOTECH established its institutional cooperation with the Korea National University of Education (KNUE) through a Memorandum of Understanding. On behalf of Dr. Ramon C. Bacani, Director of SEAMEO INNOTECH, Mr. Benito Benoza, Manager of the Knowledge Management and Networking Office, signed the MOU with Dr. Hee-chan Lew, President of KNUE.

KNUE, established in 1984, is the only comprehensive teacher training university in Korea that collectively prepares kindergarten, primary school, and secondary school teachers. It serves three major functions as pre-service education, in-service education, and educational research with the purpose of cultivating moral character through a professional, recognized and unique curriculum.  Recently, KNUE also started to offer principal training in the whole country.

The partnership with KNUE will focus on programs and projects that would advance the two institutions' research, training, and knowledge management. Collaborative projects are already in discussions such as a joint research seminar, a media production, and a capacity building program.

INNOTECH continuously build its network of educational institutions to enrich its programs and reach more stakeholders in the region and beyond.