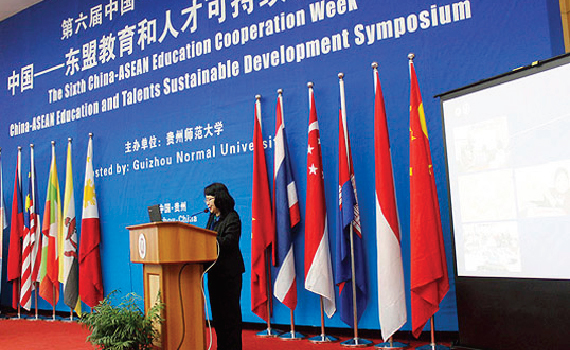 03 Oct

INNOTECH JOINS 6TH CHINA-ASEAN EDUCATION COOPERATION WEEK

SEAMEO INNOTECH participated in the 6th China-ASEAN Education Cooperation Week held from 16 to 22 September in Guiyang, Guizhou Province, China. The annual event aims to strengthen economic, cultural, and education development ties, as well as to promote peace and prosperity between China and ASEAN member nations.

The Center's participation in the event was cited under a framework of agreement which SEAMEO signed with the China-ASEAN Centre. The two institutions have agreed to co-organize the 6th CAEW, with full support from the Ministry of Education of the People's Republic of China.

Ten other SEAMEO regional centers, including the SEAMEO Secretariat, showcased their programs and projects. SEAMEO INNOTECH, for its part, also presented a paper during the "Education and Talents Sustainable Development Symposium" held at the Guizhou National University. Representing the Center in this event were Educational Media Officer, Mrs. Maribelle Reyno and Educational Media Associate Mr. Guillermo Cruz, Jr.