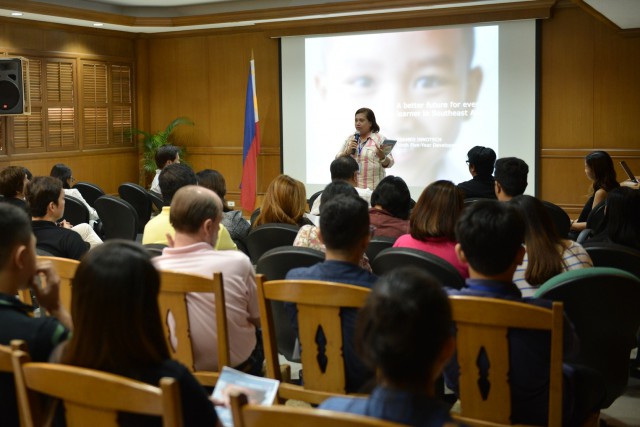 INNOTECH launches its new five-year development plan
A better future for every learner in Southeast Asia – this is what INNOTECH envisions for the next five years. Focusing more on its stakeholders, the Center hopes to see its programs, projects, and services impact the education system and its stakeholders to provide learners a better future. On 12 July 2016, INNOTECH launched its plans and strategies for the next five years to achieve its vision.
To make the vision a reality, INNOTECH developed strategic goals that will guide the direction of its Center programs and projects. Strategic goals are as follows: 1) Regional relevance and leadership; 2) Regional reach, client focus and visibility; and 3) Adaptive and responsive resource base.
As part of the launch, the Center put up a photo exhibit featuring nine outstanding stories of its stakeholders. Photos were submitted by staff and partners who have seen different learners as they go through their assigned tasks. Stories vary from children, to school heads, to even INNOTECH staff members. Game booths were also prepared to introduce the new strategic goals of the Center in a simple and fun way.
Implementation of the 9th five-year development plan starts this July 2016 and will end at June 2021.