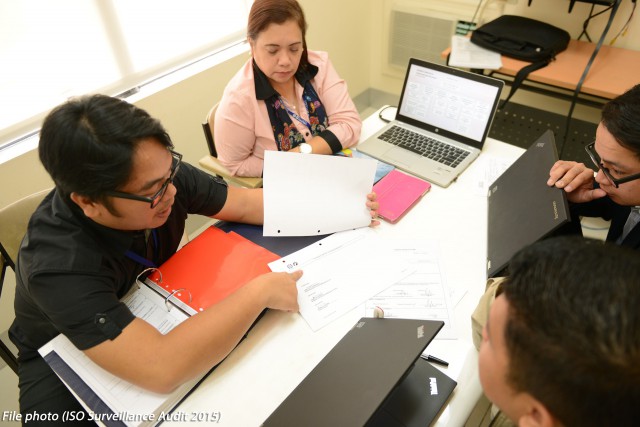 INNOTECH prepares for ISO transition
As the Center aspires to pursue its vision of creating a better future for all Southeast Asian learners, SEAMEO INNOTECH prepares to transition from its ISO 9001:2008 certification to the ISO 9001:2015 version. The Center held a brief workshop last 19 December 2016 to review and validate its current organizational context and interested parties as well as stakeholders.
Staff from the different offices and units reviewed the changes made from the Center's latest five-year plan and validated it against the requirements of the new certification. Plenary discussions include changes from the Center's 9FYDP, the Center's new vision, mission and core values, its strategic goals and objectives, its organizational structure, its review and planning process, its operational processes framework, as well as the scope of the ISO certification, and the Center's quality policy.
Through the workshop, staff members were able to understand the organizational issues and concerns. Needs and expectations of the involved parties were also discussed and recognized.
ISO 9001 is a standard that sets out the requirements for a quality management system. It helps businesses and organizations to be more efficient and more responsive to the requirements and needs of its clienteles. The primary difference of the 2015 version from the previous is its focus on risk and opportunity based approach.