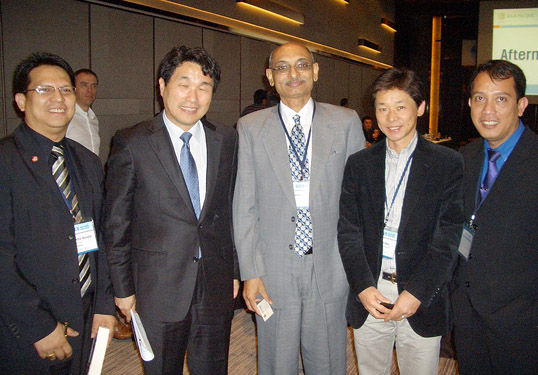 INNOTECH receives invitation to join the Asia-Pacific Global Development Learning Network
SEAMEO INNOTECH has been invited to be a member of the Global Development Learning Network Asia Pacific (GDLN AP). The invitation came from Dr. Philip Karp, head of the Governing Board of the GDLN AP, during the the GDLN Regional Meeting held in Seoul, South Korea from 23 to 25 October 2013, where the Center was represented by Mr. Roberto Macalde, Jr., Flexible Learning Solutions Specialist.
Mr. Macalde had an opportunity to talk about SEAMEO INNOTECH's best practices in online learning and explain how SEAMEO works as an organization. The meeting was attended by GDLN Center managers and coordinators from Asia and the Pacific countries.
Coordinated by the World Bank, GDLN is a partnership of more than 120 learning institutions in some 80 countries worldwide. GDLN AP, in particular, is a regional association that works to strengthen the Asia Pacific network to enhance its effectiveness, financial stability, and service standards. It also provides technical support and training to continuously improve the service standards of its members.