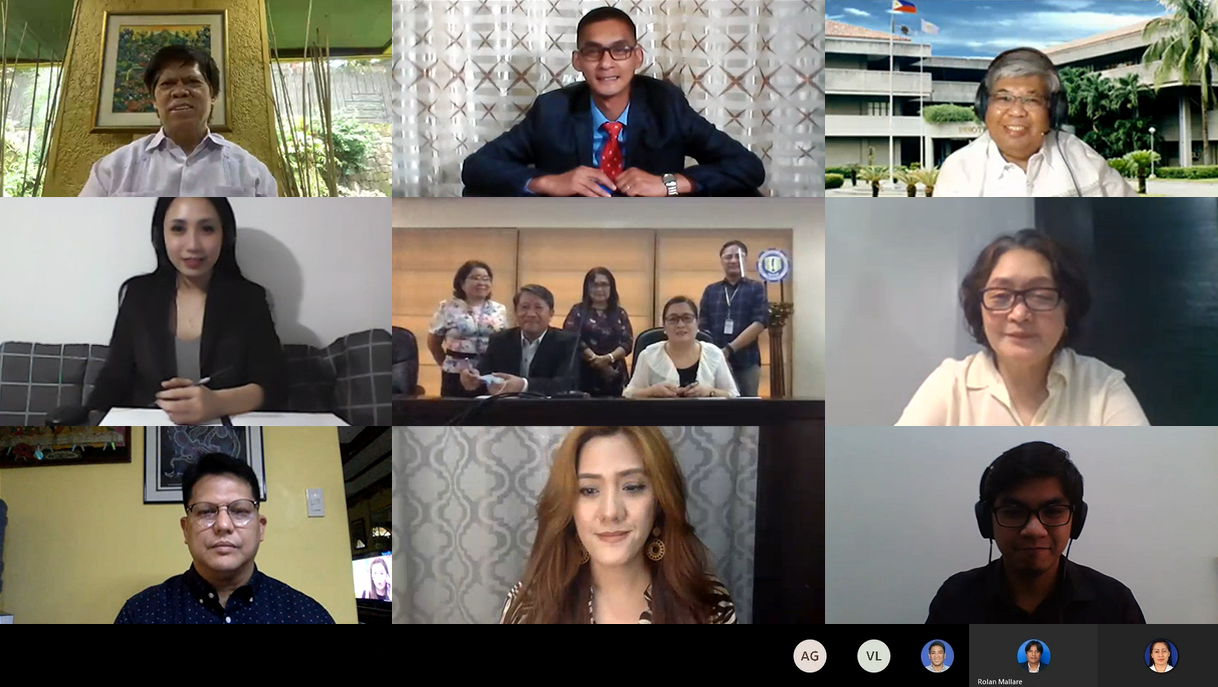 INNOTECH seals partnership with Coursebank and Rizal Technological University
On 9 September 2020, INNOTECH facilitated an online signing of cooperation of understanding and agreement to formalize the partnership with Coursebank and Rizal Technological University (RTU). The partnership with the said institutions will allow wider implementation of the Center's learning programs as well as more areas for collaboration and networking.
Amidst the current pandemic, INNOTECH continues to sustain its contributions to the education sector. Establishing a partnership with institutions that share similar mission is integral for the Center to effectively respond to the current education needs of the region. Dr. Ramon C. Bacani, Center Director of SEAMEO INNOTECH, expressed his gratitude for the partnership with the 2 institutions. "This cooperation will help in making sure that our capacity building programs will reach as many learners as possible."
Coursebank, a local hosting and service provider of Massive Open Online Course (MOOC) in the Philippines, partnered with SEAMEO INNOTECH in the succeeding implementation of the program "Teach On: Keeping the Passion Alive." Coursebank's mission of making quality education and learning opportunities accessible and affordable for many learners coincides with the Center's goals and thrusts. The Memorandum of Understanding (MOU) was virtually signed by Dr. Bacani and Mr. James R. Dimaculangan, President and Chief Executive Officer of Coursebank. Signing as witnesses were Dr. Sharon Joy B. Chao, Manager of the Learning Management Office of INNOTECH, and Ms. Benny Rose Q. Ubas, Instructional Design Lead of Coursebank.
Partnership with Rizal Technological University (RTU) sealed further the Center's Joint Graduate Diploma Program as well as widening the pool of SEAMEO INNOTECH Flexible Learning Tutors. The agreement with RTU was virtually signed by Dr. Bacani and Dr. Ma. Eugenia M. Yangco, University President of RTU, with Dr. Chao and Dr. Magno M. Quendangan, Vice President for Academic Affairs of RTU as witnesses.
INNOTECH also hopes that the partnerships with the two institutions will pave the way for a new venue for sharing of best practices and addressing challenges in online learning during this period of pandemic.