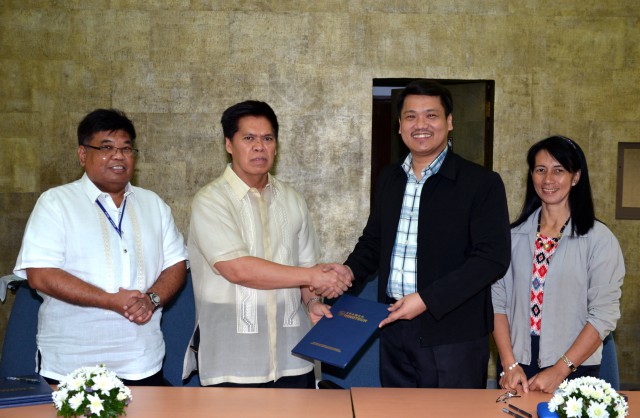 INNOTECH signs MOU with NOTED
On 30 September 2015, SEAMEO INNOTECH and NOTED (Network of Outstanding Teachers and Educators, Inc.) signed a memorandum of understanding to formalize their partnership. This partnership seals the two organization's cooperation, focusing on education development issues. This includes sharing of knowledge, best practices, and expertise, as well as collaboration on researches, programs, and projects.
The MOU was signed by SEAMEO INNOTECH Center Director, Dr. Ramon C. Bacani, and NOTED President, Dr. Allan B. De Guzman. Also present as witnesses in the signing were SEAMEO INNOTECH Knowledge Management and Networking Office Manager, Mr. Bennet Benoza, and NOTED Secretary, Ms. Olivia E. Caling.
NOTED is an honor society composed of all the winners of the Metrobank Foundation's Search for Outstanding Teachers. It aims to strengthen leadership skills among its members, foster creativity and academic excellence at all educational levels, promote professional fellowship and cooperation as means to improve action, and to contribute to the solution of education, social and cultural problems of national and international concerns.