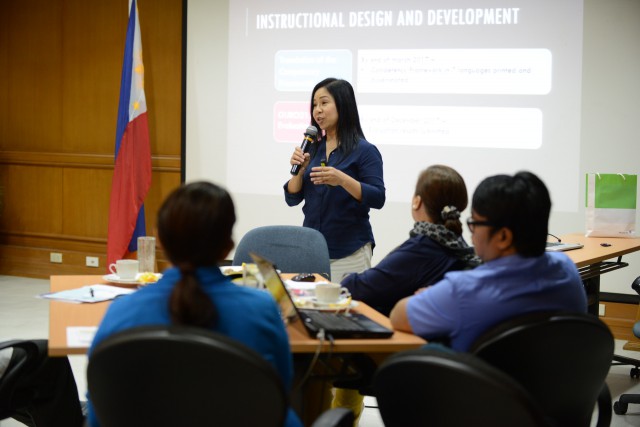 INNOTECH staff plans for the fiscal year
To formally start the 9th Five-year Development plan (FYDP), SEAMEO INNOTECH staff conducted its annual operations plan workshop on 15-16 August 2016. Office managers, unit heads and selected staff participated in the said planning and target setting activity and presented accomplishments of the previous fiscal year (FY).
Some of the major plans of the Center for the year include activities for the transition to the ISO 9001:2015 standards, technology infrastructure initiatives, certificate programs for school heads, academic assistance program for Center staff, review of modules to align with the competency framework, and research and knowledge products dissemination.
This year is SEAMEO INNOTECH's first implementation year for the 9th FYDP. Activities and initiatives have been lined up to achieve its set goals towards the accomplishment of its vision to provide a better future for every learner in Southeast Asia.