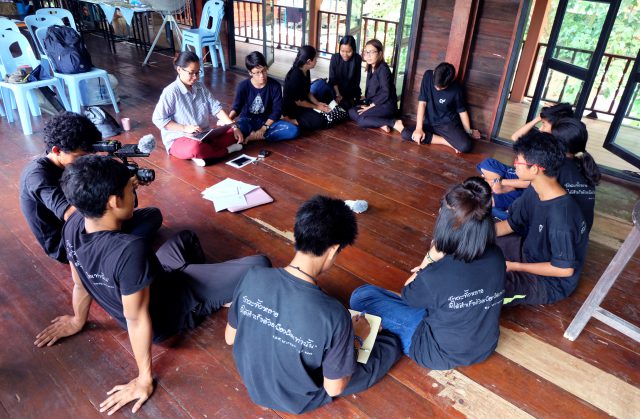 INNOTECH studies Secondary ADMs in SEA
For the month of September, a team from SEAMEO INNOTECH's Educational Research and Innovation Office visited two SEAMEO member countries to collect information on successful and innovative secondary level alternative learning programs in the region.
With the aim to develop a Regional Toolkit on Alternative Delivery Modes (ADMs) for Secondary Education, the team conducted a 3-day visit to each of the Education Ministries of Indonesia and Thailand to gather details about the programs as well as tools, instruments, guidelines, and other materials used by the program implementers. Focus group discussions with program coordinators, school heads, teachers, and representatives from partner institutions and learners were also conducted to have a better appreciation of these alternative learning modalities.
Developing the ADM Toolkit is Phase 2 of the project, "Regional Research on Models of Secondary Level ADMs." The toolkit to be developed hopes to promote the adoption, enhancement, and sustainability of secondary level ADMs in the region. Aside from the materials gathered, the toolkit will also include updates on policies and practices of the existing programs.
Phase 1 of the project which began in 2012 has produced Case Studies on the different ADM programs in the region, some of which are the Open High School Program of the Philippines and the Home School Program of Thailand.