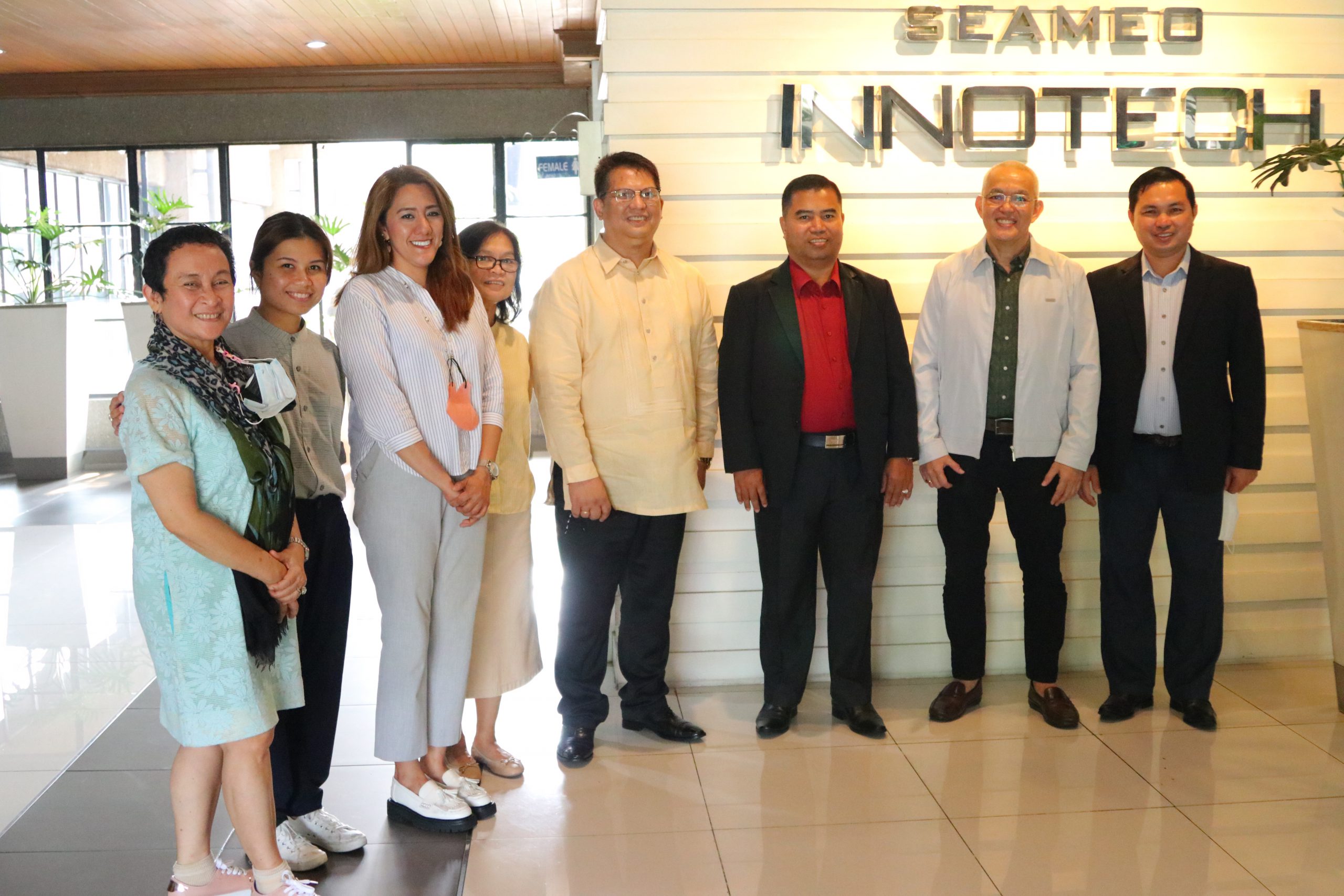 INNOTECH to collaborate with NIE Cambodia on learning and research projects
On 9 May 2023, SEAMEO INNOTECH welcomed the representatives of the National Institute of Education (NIE) Cambodia who visited the Center to discuss areas for collaboration. The NIE Cambodia is the teacher training arm of the Ministry of Education, Youth, and Sports of Cambodia. 
INNOTECH and NIE Cambodia has a longstanding partnership. NIE Cambodia has engaged the Center to conduct their annual school leadership program for soon-to-be Principals since 2017. This time, the two institutions are set to collaborate on more learning and research programs. 
Aside from the usual school leadership program facilitated by INNOTECH, NIE will also engage the Center to help them improve their learning system, especially on ways to make sure that course completers apply and practice what they have learned. A Training of Trainers is set to happen in Cambodia to enhance the internal capacity of NIE Cambodia. INNOTECH's practice of providing certificates, academic credits, and professional development credits will be considered in improving NIE Cambodia's system. 
(Check out INNOTECH's learning programs)  
During the meeting, the Dr. Sieng Sovanna, Director of NIE Cambodia and who is also an alumnus of INNOTECH's Excellence in Managerial Leadership program, expressed their interest in engaging INNOTECH for research projects focused on pedagogy and reading interventions. INNOTECH has also expressed their interest to work with NIE Cambodia for a regional study on the motivation of teachers. 
(Check out INNOTECH's study on the motivation of Filipino teachers) 
The partnership between NIE Cambodia and SEAMEO INNOTECH is strengthened by the continuous collaboration and sharing of best practices. We hope that through this partnership, we can work together to bring a better future for every learner in the region.