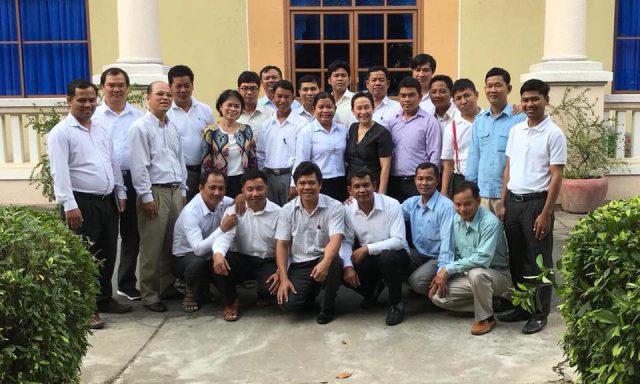 INNOTECH trains potential school leaders in Cambodia
SEAMEO INNOTECH, in partnership with the National Institute of Education of the Ministry of Education, Youth and Sports of Cambodia, conducted an in-country pre-service training program for 19 potential school leaders. This program is part of a 6-month course which aims to build their competencies and prepare them for the post they will assume.
The course which started last 6 November covers topics anchored on the Competency Framework for Southeast Asian School Heads. The course will tackle topics such as Strategic Thinking and Innovations, Managerial Leadership, Instructional Leadership, Personal Excellence, Stakeholder Engagement, School Inspection, and Continuous Professional Development. The course is expected to conclude through a 3-month practicum, where the learners will have the chance to practice what they have learned in an actual school setting.
The National Institute of Education, under the Ministry of Education, Youth and Sports of Cambodia, is an institution dedicated to Teacher Training for High School Teachers and Educational Administration Official at all levels in the country.