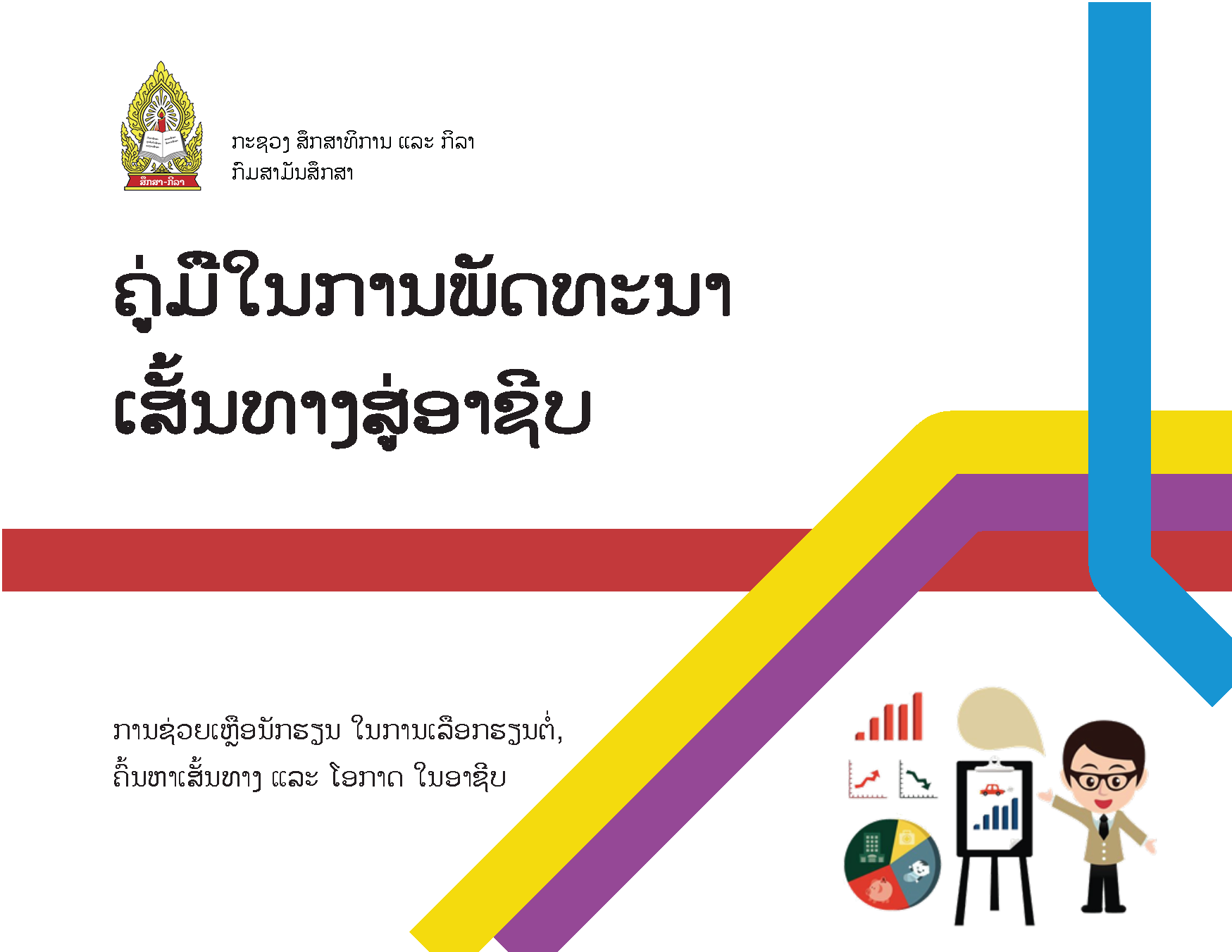 MCDP Toolkit now available in Lao language
In partnership with the Lao PDR Ministry of Education and Sports (MOES) and with technical support from the Education for Employment Sector Development Project (EESDP) of the Asian Development Bank, the Multiple Career Development Pathways (MCDP) Resource Kit, has been translated to and adapted in Laos or Lao PDR context. The MCDP Resource Kit is composed of the MCDP Toolkit (in Lao or Laotian language) and six (6) explainer videos (with Lao sub-titles). The Lao MCDP Toolkit is now accessible and downloadable from the INNOTECH website.
The MCDP resources have been adapted by the Lao PDR Education Ministry based on the original MCDP Resource Kit published by SEAMEO INNOTECH in 2017. This MCDP Resource Kit has been endorsed by the Philippine Department of Education's Bureau of Curriculum Development as a set of relevant and useful materials for the Career Guidance Program for Grades 10, 11, and 12 in all Regional and Schools Division Offices in the Philippines.
(Related article: Philippine DepEd promotes INNOTECH's MCDP Resources during the National Orientation on Career Guidance Program)
SEAMEO INNOTECH provided technical assistance in the adaptation of DepEd's MCDP resource kit to support the ongoing career guidance modeling activities in selected secondary schools in Lao PDR under the EESDP, which aims to enhance the employability of Lao PDR youth at the secondary level through inclusive, balanced, and skills-driven economic growth.
The Lao MCDP Resource Kit (i.e., Toolkit and explainer videos) will be primarily used by teachers as reference for implementing the career guidance program for secondary education. This will enable them to properly guide or coach high school students in making informed career choices which are key to career success. Likewise, this resource kit will directly help students to assess, identify, and plan their own career pathways to be fruitful and productive contributors of the Lao PDR economy.
As one of the sub outputs of EESDP, the Lao PDR MOES Director General for Education (DGE) has approved the pilot utilization of the adapted MCDP Toolkit (translated in Lao Language) in eight (8) secondary schools through the MOES Decree no. 1561 dated 27 April 2022.
The Lao MCDP explainer videos will soon be available online, meanwhile, you may now get an electronic copy of the Lao PDR MCDP Toolkit in portrait or landscape format.