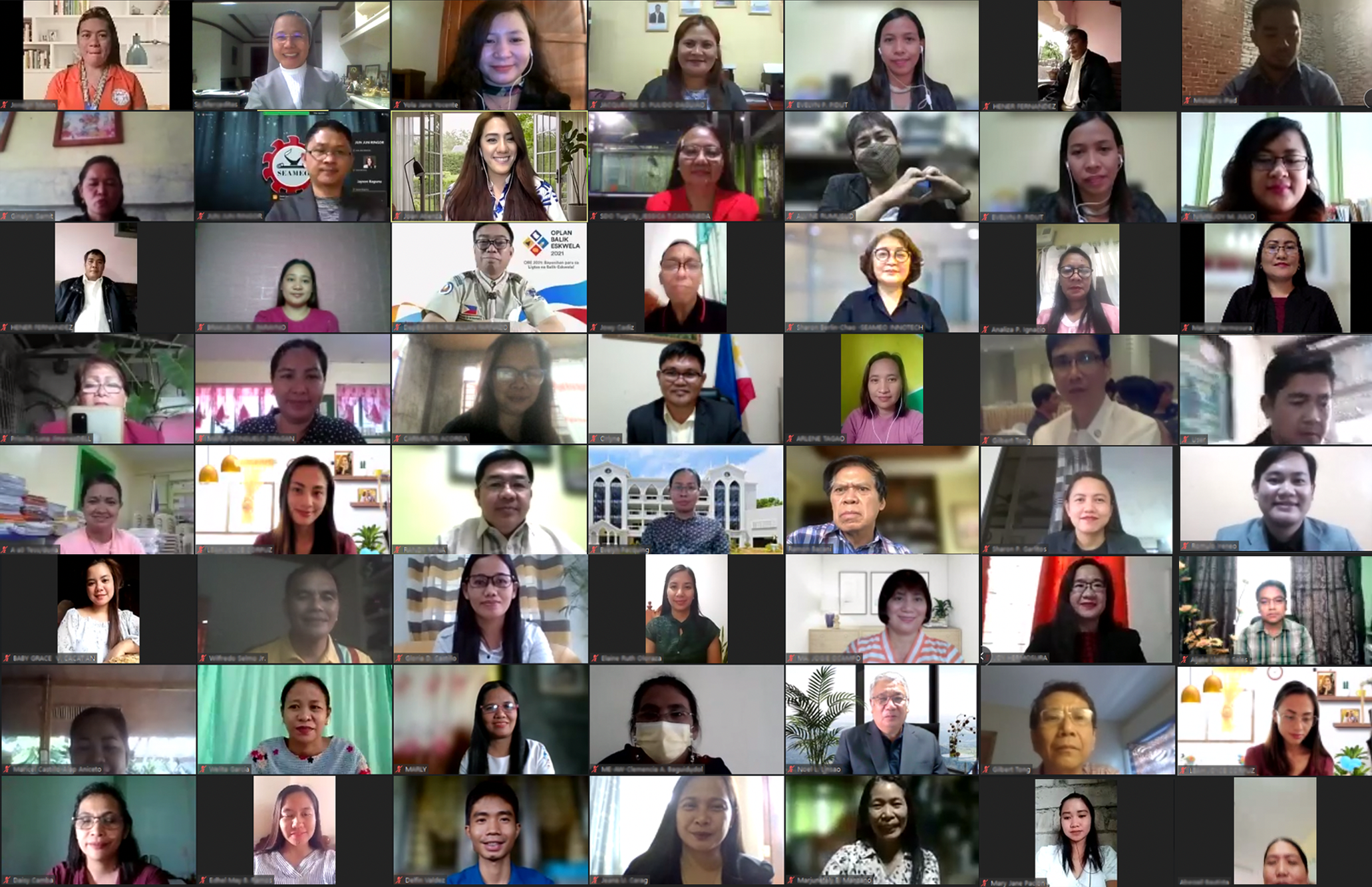 More than 300 teachers and school heads in Region II successfully completed INNOTECH's flexible learning programs
On 10 September 2021, SEAMEO INNOTECH conducted its virtual graduation ceremonies to commemorate the success of the Flexible Learners in Region II. More than 300 teachers and school heads completed the courses GURO21 Course 1, GURO21 Course 2, TEACHeXCELS, and SUPEReXCELS.
Joining the graduates in this virtual graduation is SEAMEO INNOTECH Director, Dr. Ramon C. Bacani. He welcomed the graduates, Flexible Learning Tutors, and representatives from implementing partners—Department of Education (DepEd) Regional Office of Region II and St. Paul University.
In his message, Dr. Bacani highlighted the Sulong Edukalidad efforts of DepEd, where one of the priorities is upskilling and reskilling teachers. Teachers and School Heads, being the two principal actors at the school level, greatly contributes to the achievement of quality education.
"The two primary determinants of student achievement are good teaching practices and effective school leadership. […] We hope that the INNOTECH courses—GURO21 Course 1 and 2 for Teachers, TEACHeXCELS and SUPEReXCELS for School Heads—would contribute to building up these two important factors in promoting higher student achievement in Region II," said Dr. Bacani in his opening message. "Thank you for your commitment to quality education and for embarking in this learning journey," he added.
To celebrate the achievements of the graduates, representatives from the teachers and school heads graduates shared their reflections and insights from the program. Ms. Charycel De Guzman, GURO21 completer, shared that teachers are facing a new challenge—they have to guide their learners with the new learning modalities while, at the same time, equipping themselves with the necessary skills to do it. "As I readily embrace the changes and challenges in the 21st century, with my 21st century learners, together, we will grow, and together, we will succeed," she said.
Mr. Jake Ryan Camba, TEACHeXCELS completer, highlighted that education is vital for the future of learners. He thanked INNOTECH for developing and implementing courses that are contextualized to the needs of every teacher. "Dahil dito, walang gurong maiiwan, at walang batang maiiwan," he said. (Because of this, there will be no teacher left behind, and there will be no learner left behind.)
This run of flexible learning programs in Region II was initiated by DepEd Region II Regional Office, headed by Regional Director, Dr. Benjamin D. Paragas. The courses were also implemented in partnership with the St. Paul University Philippines (SPUP) in Tuguegarao City. As a partner university, SPUP will grant equivalent academic credits to the course completers should they enroll in a relevant graduate program in the University.
SEAMEO INNOTECH is committed to provide quality professional development programs to teachers and school leaders in Southeast Asia for a better future of every learner. You can know more about the learning programs of INNOTECH at https://www.seameo-innotech.org/learning-programs/.