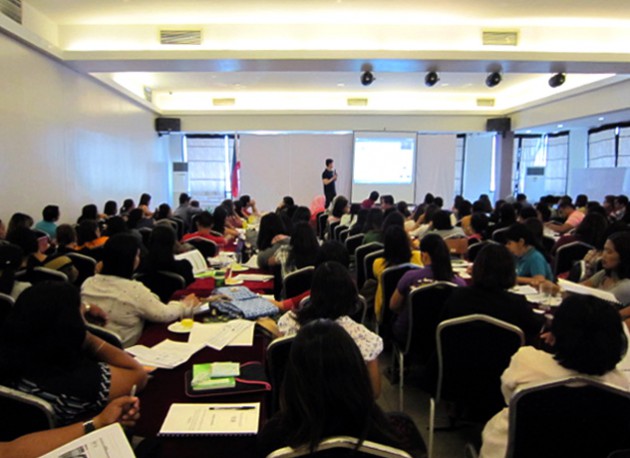 New batches of TEACHeXCELS and GURO21 learners in 3 regions
For the month of April 2017, new batches of learners for TEACHeXCELS and GURO21 have been oriented in Regions VII, XII, and in the Cordillera Administrative Region (CAR). Overall, 648 public school teachers and heads participated in the event. The learners will undergo 7-8 weeks of flexible learning course, expected to conclude by July 2017.
Seventeen learners in Region VII, 21 in Region XII, and 60 in CAR were oriented for TEACHeXCELS, while there were 3 in Region VII, 476 in Region XII, and 71 in CAR for the course GURO21. Distinguished guests were also present during the orientation, such as CAR Regional Director, Beatriz Torno, Region XII Human Resource Development Division Chief, Dr. Heria Abpi, and Regional Director for Region XII, Dr. Arturo Bayocot, who is also a Flexible Learning Tutor for the course.
Teaching and Learning Excellence in School Leadership for Southeast Asia (TEACHeXCELS) is one of SEAMEO INNOTECH's flexible learning courses which addresses the need to strengthen school heads' capacity to manage the teaching and learning processes in the 21st-century classroom. The course features updates on facilitative teaching, active learning, and differentiated instruction, among others.
Gearing Up Responsible and Outstanding Teachers in Southeast Asia for the 21st Century (GURO21) is a menu of flexible learning courses designed to enhance the capabilities of Southeast Asian teachers in addressing the teaching-learning requirements of the 21st century.