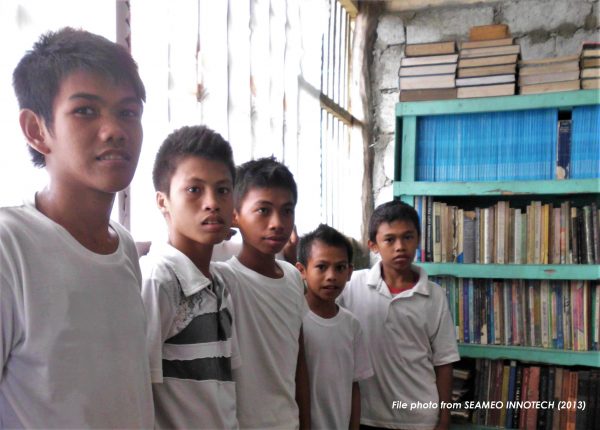 Open High School Program for the marginalized learners
Recent report from the Philippine Statistics Authority (PSA) shows that around 4 million Filipino children and youth are out of school in 2017. This refers to children (6-14 years old) who are not attending formal school and youth (15-24 years old) who are not in school, unemployed, and have not finished college or a post-secondary course.
Report also shows that a higher percentage of the out of school youth enrolls in high school but drops out later on. To encourage learners to continue their secondary education, the Department of Education (DepEd) initiated the Open High School Program (OHSP). OHSP, one of the department's Alternative Delivery Modes (ADM) programs, provides students a flexible learning environment, allowing them to learn at their own time, place, and pace.
SEAMEO INNOTECH recently published a report on OHSP practices in the Philippines. The report documented the implementation of OHSP in the country, presenting both its strengths and areas for improvement. The three case studies highlighted the implementation of OHSP within specific dimensions of marginalization—children in conflict-stricken areas, child laborers in rural areas, and children in urban poverty.
The case studies have shown that young people, especially those in complex life situations, need to have a learning environment that is empathetic and supportive. Learners tend to have higher academic success and greater sense of well-being if they are being reached out and their education is adjusted according to their context. Learning should also be anchored on their current situation, allowing them to explore and apply new knowledge in their lives.
Learn more about the implementation of OHSP in the Philippines through the SEAMEO INNOTECH publication, "Re-examining the Responsiveness of Secondary Level Alternative Delivery Modes: Case Studies of Selected Open High School Program (OHSP) Schools in the Philippines Serving Marginalized Learners." Download it for free on the INNOTECH website.