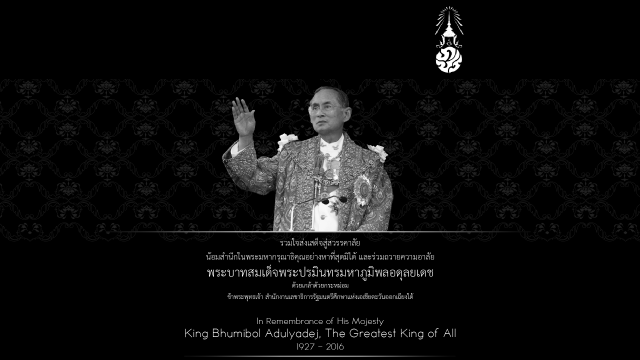 14 Oct

Our deepest condolences

(Image courtesy of SEAMEO Secretariat)

SEAMEO INNOTECH expresses its deepest condolences to the people of Thailand for the loss of Thai King Bhumibol Adulyadej.

King Bhumibol died at the age of 88 on 13 October 2016, ending his 70-year reign. He was considered as the father of modern Thailand.