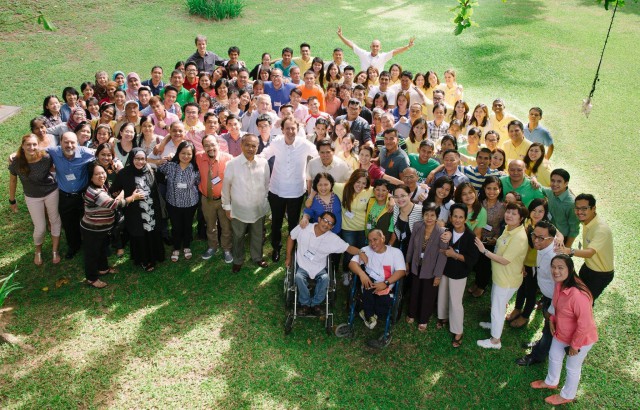 Philippines joins World Wide Views on Climate and Energy
In preparation for the UN Climate Change Conference in Paris in December 2015, the Philippines, along with 78 other countries, gathered a hundred of citizens representing a cross-section of the Philippine demographic. Held last 6 June at the SEAMEO INNOTECH Center, the consultation urged participants to voice out their concerns about climate and energy.
"This is a unique engagement with men and women, with adults and teenagers from countries worldwide coming together to share their ideas and crystallize their opinion on one of the greatest challenges of this generation," said Christiana Figueres, Executive Secretary of the UN Framework Convention on Climate Change (UNFCCC).
The participants—from tricycle drivers, housewives, students, teachers, farmers, minibus drivers, street vendors, and professionals—were able to tackle and discuss important issues of climate change together with the discussion moderators.
"The poor are the ones who feel the effects of the heat and rain. The rich have houses and air conditioning," said Bartolome Pidar, a tricycle driver, one of the participants of the consultation.
"I hope that decision makers will find this initiative an important echo chamber of citizens' concerns, hopes, and aspirations for the kind of world they want for themselves and their children. It is also an important contribution to galvanizing public understanding of what can often seem a highly complex topic, but one that goes to the heart of everyone's lives," Figueres said.
This project is coordinated by the Danish Board of Technology Foundation, in collaboration with Missions Publiques and the French National Commission for Public Debate. It is co-initiated by the UNFCCC Secretariat and implemented by partners in the World Wide Views Alliance.
Visit the World Wide Views on Climate Change and Energy website to know more about the project and see the results of the consultation from the 79 countries.