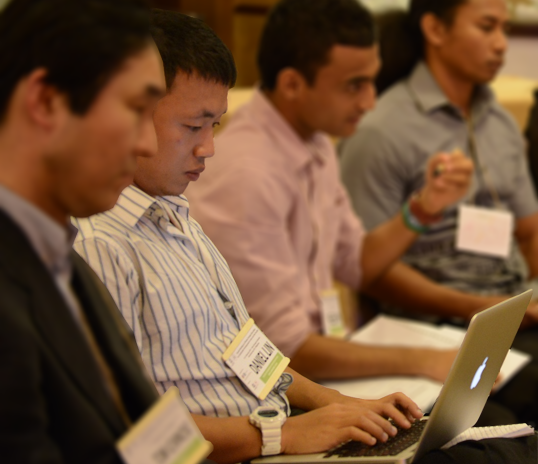 Recognizing a public school's disaster risk reduction strategies
In February 2014, SEAMEO INNOTECH partnered with UNESCO to hold the Experts' Meeting on Climate Change Education for Sustainable Development in Asia and the Pacific. The meeting was attended by nearly a hundred delegates from various stakeholders in the AP region.
As part of the meeting's agenda, the participants visited an elementary school in Quezon City to learn about its disaster risk reduction program and to witness an emergency evacuation drill. Among those who came to the school was Daniel Lin, senior research and policy specialist at the Pacific Resources for Education and Learning.
Lin was impressed by his experience from the visit to Commonwealth Elementary School that he wrote about it an online article published by the National Geographic's Explorer Journal on 11 March 2014. In the article, he said he was amazed to see a school with over 9,000 students. What added to his astonishment was the school's impressive display of preparedness for emergencies.
Commonwealth Elementary school, in fact, was recognized in 2013 for having the best "innovative calamity preparedness program."
In his article, Lin detailed how the drill was done in a timely and orderly manner despite the big student population. He matched his account of the evacuation drill with interesting photos taken during the visit.
Lin's article may be viewed through this link: http://goo.gl/sOuH7I