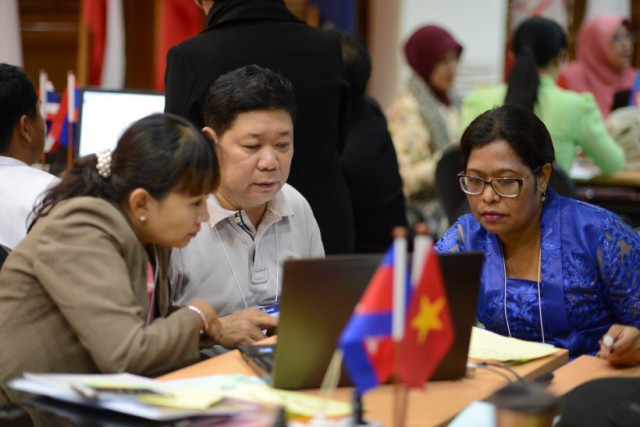 Regional SELM focuses on Managerial leadership
Another set of school leaders from SEAMEO member countries participated in this year's offering of the Regional Scholarship for Education Leaders and Managers (Regional SELM). Phase 2 of the program, which is the face-to-face learning interaction, happened this 1-8 March 2017 in Quezon City, Philippines.
Regional SELM aims to strengthen the leadership and management capacities of educators in Southeast Asia. Programs offered under SELM address the priority areas of the validated 2014 Competency Framework for Southeast Asian School Heads. For this year's offering, the program focuses on the competency Managerial Leadership.
The week-long program consists of learning sessions on managing schools, staff, resources, and systems. Topics include opportunities and challenges in managing schools, current practices in managing school resources and systems, potentials of teacher leadership, and school-community partnership for sustainable programs and projects. The participants were able to reflect on these learning as they visit Valenzuela City School of Mathematics and Science, Valenzuela Special Education Center, and Malinta Elementary School. To conclude this phase of the program, the participants were asked to develop action plans for school improvement which they will try to implement in their respective schools.
Third phase of the program, through online interactions, involves follow through activities where they share lessons and insights as they apply their action plans. Phase 3 is set to happen on 3-7 April.