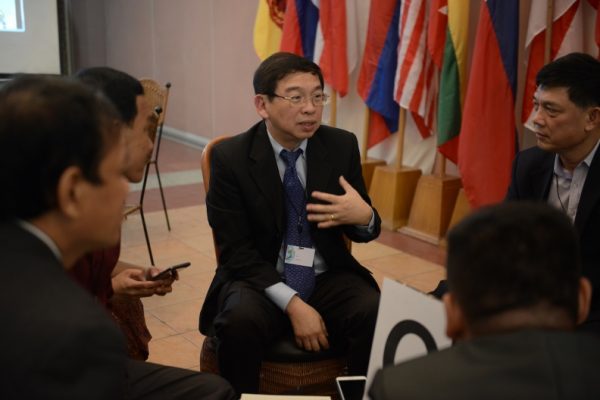 Reinventing the future of learning
"What is the future of learning and how do we create that future now?"
Educators and people belonging to the Ministries of Education from Southeast Asia gathered for a 3-day regional forum on "Reinventing the Future of Learning," from 21 to 23 May 2019 in Quezon City, Philippines. As they try to answer the big question on the future of learning, education leaders and stakeholders discussed current and emerging trends in education, how these affect the learners of today, and how they can make sure that learners are ready for the future.
Given the agile nature of today's technologies including the changing education landscape of the region, the forum served as a platform for educators, policy makers and various education stakeholders to collaborate and creatively rethink and recreate a future of learning that is inclusive, quality, and exciting for everyone.
"Is there a way to future-proof plans? What kind of curriculum will be relevant in a future that is unknown?" Br. Armin Luistro, FSC, President of La Salle Philippines, pose these questions at the beginning of the forum as he delivers his Keynote Speech. He urged the education leaders to be cognizant and sensitive with the realities of their learners as they craft plans, policies and actions that will help shape the future of learning.
Using Open Space Technology (OST) as the forum methodology, participants had the opportunity to raise concerns and deep dive into subject matters that they are passionate about. A total of 23 conversations were organized about learning space and technology, learning in a VUCA (Volatility, Uncertainty, Complexity, Ambiguity) world, reinventing teacher education, educational leadership, and revisiting the current education system. In line with these initial conversations, the participants identified priority areas. These include the need to further connect education to career, explore socio-emotional learning, improve teachers' competencies in line with the current generation, align the use of technology in the curriculum, and capacitate future-ready teachers. Moving these priorities forward, the participants developed action plans which they agreed to commit to in the coming years.