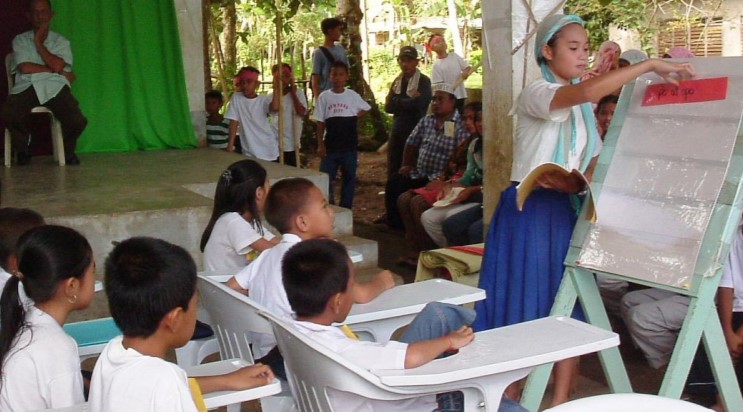 Revisiting the IMPACT Guidebook
The Department of Education (DepEd) has recently announced that school year 2020-2021 will open on October 5, 2020 as a response to the current COVID-19 situation. This, however, does not necessarily mean face-to-face classes. As the country continues to fight the pandemic, schools are advised to maintain physical distancing and combine face-to-face learning with remote learning. Schools are also advised to use the weeks prior to the opening of classes to explore alternative learning setups and transition to this 'new or better normal'. In this transition, teachers and parents need to work together to keep the students learning even in this uncertain time. 
The Instructional Management by Parents, Community, and Teachers (IMPACT) learning system is one of the pioneer projects of SEAMEO INNOTECH which has been adopted by DepEd as one of its alternative delivery modes (ADMs) for teaching and learning. It has helped provide access to quality basic education to children of elementary-going age who cannot attend formal school classes for varied reasons. Schools implementing the IMPACT system became community learning centers (CLCs) where parents and community members are active partners of the CLCs in their children's education. Learning spaces or kiosks have been established by schools in partnership with the communities to accommodate more learners and facilitate non-traditional delivery strategies such as programmed instruction, peer learning, and self-directed learning. These CLCs served as repositories and storage of learning modules and other instructional materials, as well as physical spaces that the community can use for learning activities. 
Under the IMPACT system, the essence of education is the learning process. It includes a range of instructional practices that allow children to learn by themselves in collaboration with fellow students, their families, the community, and their teachers. Children are encouraged to learn at their own pace. The instruction is delivered through modules, some with audio and video clips that are available in schools or CLCs. Some of these modules are designed to be self-instructional while others support peer learning or programmed instruction (where an older student leads a group of younger students) guided by IMPACT modules on peer group learning and programmed teaching. The IMPACT modules have recently been updated to better align with DepEd's K to 12 Curriculum and turned over to DepEd. 
The IMPACT modules are also designed to support home-based learning and promote individual learning especially during class suspensions or when learners cannot go to school due to illness or emergency situations. Thus, even if children are not physically in schools or they are inside the comfort of their own homes, they can continue to learn and finish their lessons. In the process, parents are encouraged to monitor their child's progress and help them with their school and instructional requirements. During school days, the parents, caregivers, and community members are sources of instructional support in the classroom. They can share their expertise and technical skills to the learners in a form of seminars or actual demonstrations.  
Some of the IMPACT learning materials and pedagogies may be adapted to support continuity of learning during emergencies as DepEd's learning continuity plan combines face-to-face instruction with remote learning. The learning modules may be set as work activities or self-instruction to support remote learning at home. Peer learning and programmed instruction may facilitate the conduct of classroom-based instruction in small learning groups to comply with physical distancing requirements.  And while at home, self-directed learning may be maximized with guidance and support from family members. Where accessible, online learning tools such as web conferencing and social media platforms e.g., Facebook Groups, Edmodo, Quipper may be used as platforms to provide remote learning support and access to relevant online resources. Taking cognizance of the new normal, INNOTECH has developed a set of resources on how IMPACT pedagogies and materials may be used to support education in emergency situations.  
Although IMPACT was conceptualized as a complete learning system requiring a somewhat radical redesign of how elementary education is delivered, the IMPACT pedagogies and modules however, can be repurposed and unbundled to support continuity of learning in a variety of different ways in today's new normal.  The goal of schools in using IMPACT including its pro and cons, among others must be clearly communicated to all stakeholders to ensure their confidence in using IMPACT and to gather the support of teachers, learners, families, and the community.  
To learn more about IMPACT and how it can support continuity of learning, two valuable resources developed by SEAMEO INNOTECH are available for all schoolteachers and supervisors, namely: i). The IMPACT Guidebook which contains step-by-step explanation on how the components of the learning system can be implemented in different contexts, and ii) The Education In Emergencies (EIE) Guidebook, which is a resource book on using ADMs in the context of disasters. These materials can be found and downloaded for free on the INNOTECH website.