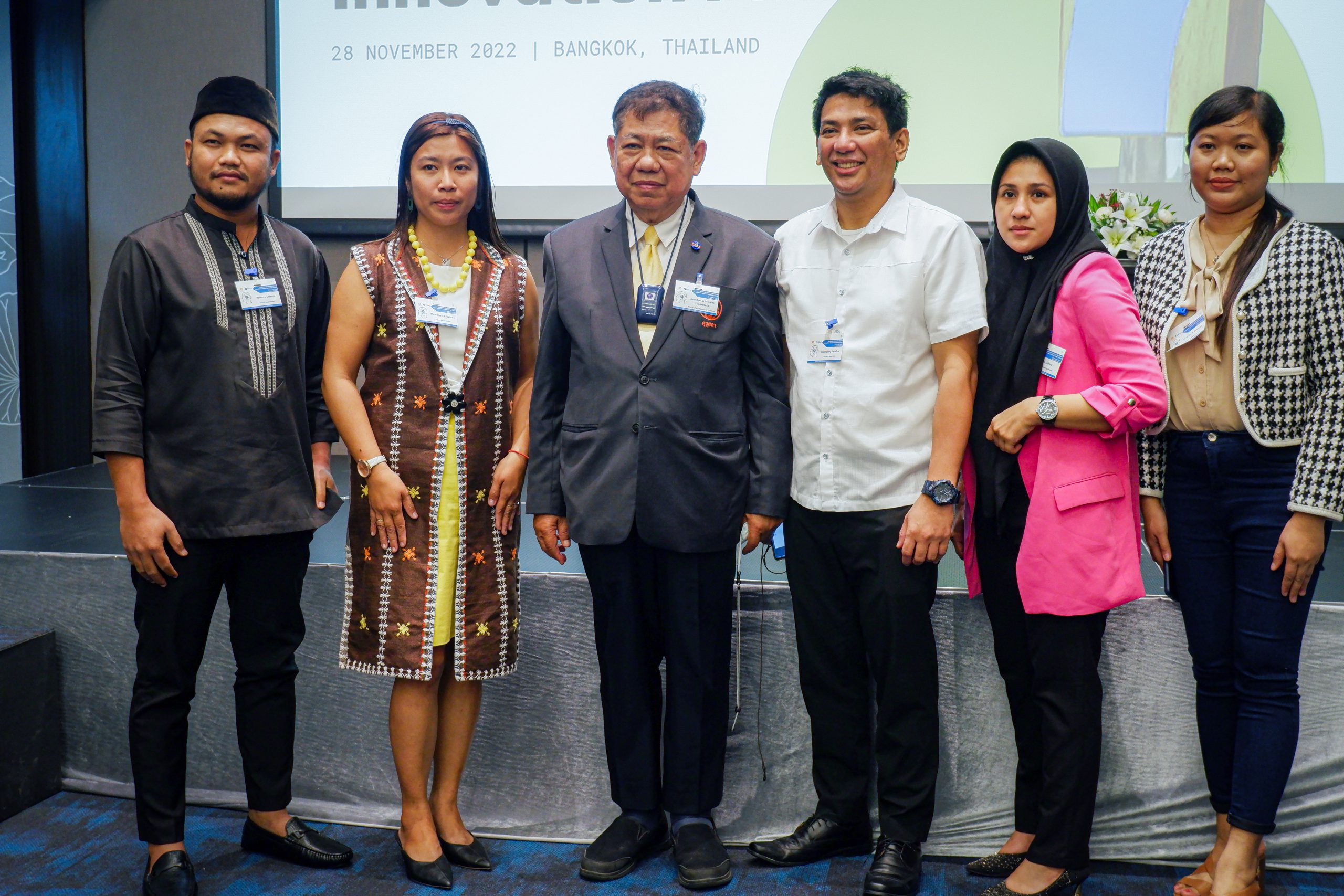 SEA Educational Innovation Award winners present in a knowledge forum, visit Thai schools
The four awardees of the Southeast Asian Educational Innovation Awards (SEA EIA) went to Bangkok, Thailand from 28 to 30 November 2022 to share about their winning innovations as well as learn from the practices of different schools in Thailand. 
(Related article: Filipino and Indonesian Educators bag SEA Educational Innovation Awards) 
Prior to the formal awarding of the winners during the 45th SEAMEO High Officials meeting, the SEA EIA winners had a series of activities in Bangkok, Thailand. This includes a knowledge forum and study visits to selected Thai schools. 
On 28 November 2022, SEAMEO INNOTECH organized a knowledge forum for Thai teachers in partnership with the Teachers' Council of Thailand. The event held at the Centra by Centara Hotel gathered around 30 teachers and officials of the Teachers' Council of Thailand. The four winners of the SEA EIA presented their winning innovations and exchanged knowledge and experiences with the participants. 
Assoc. Prof. Dr. Montree Yamkasikorn, Advisory to the Teachers' Council of Thailand, welcomed the participants and delivered an inspiring message. He also summarized the learnings from the knowledge forum.  
On 30 November 2022, the four winners of the SEA EIA visited Ratchawinit School and Phyathai School. Ratchawinit School is an elementary school built in the grace of King Bhumibol. Phayathai School, on the other hand, is an elementary school which moves towards international standards. Through the school visits, the SEA EIA winners were able to see and learn innovative practices in the different schools. 
SEAMEO INNOTECH's new publication, INNOTECH Education Digest, was also launched and disseminated throughout these activities. The first issue of the publication features the innovations of the four SEA EIA winners. You can access and download the INNOTECH Education Digest on the INNOTECH website: https://bit.ly/SEADigest-01.