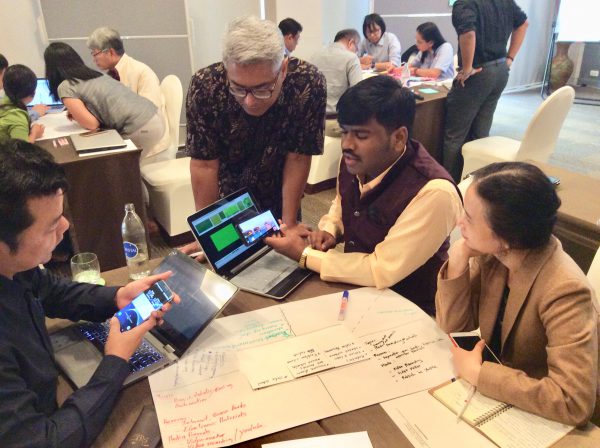 SEADSTEM: Southeast Asian Digital STEM Platform
SEAMEO INNOTECH and Goethe Institut join forces in order to establish a regional platform aiming at the development of digital literacy and educational media in STEM in Southeast Asia. A workshop was held from 12-15 March 2018 in Bangkok, Thailand to further discus the project's specifications.
(Related article: SEAMEO INNOTECH and Goethe Institut to develop Regional Digital Learning Platform in SEA)
The development of the Southeast Asian Digital STEM Platform (SEADSTEM) is a result of the workshop held in Manila, Philippines back in 2016. Taking into account the previous workshop's output, the two organizations have decided to focus on the topics of Science, Technology, Engineering, and Mathematics (STEM).
The platform aims at fostering project-oriented thinking among educators for the creative use of digital resources in education environments, at teaching media competence, enabling the exchange of experiences and good practice examples, and at creating a discussion platform for media didactics, media development and media policy for ICT within the sphere of STEM education.
The project primarily targets teachers and students at lower secondary school level as well as other target groups and stakeholders and tries to support students as they transition to upper secondary school. The project's essential mission is to foster digital skills in the STEM sphere. Moreover, the project shall consolidate teaching methods that encourage and allow for both virtual and real-life learning experiences through project-specific discoveries.
Initial implementation of the project is targeted to happen in the later part of 2018, and would continue to expand in the following years. Know more about the project here.