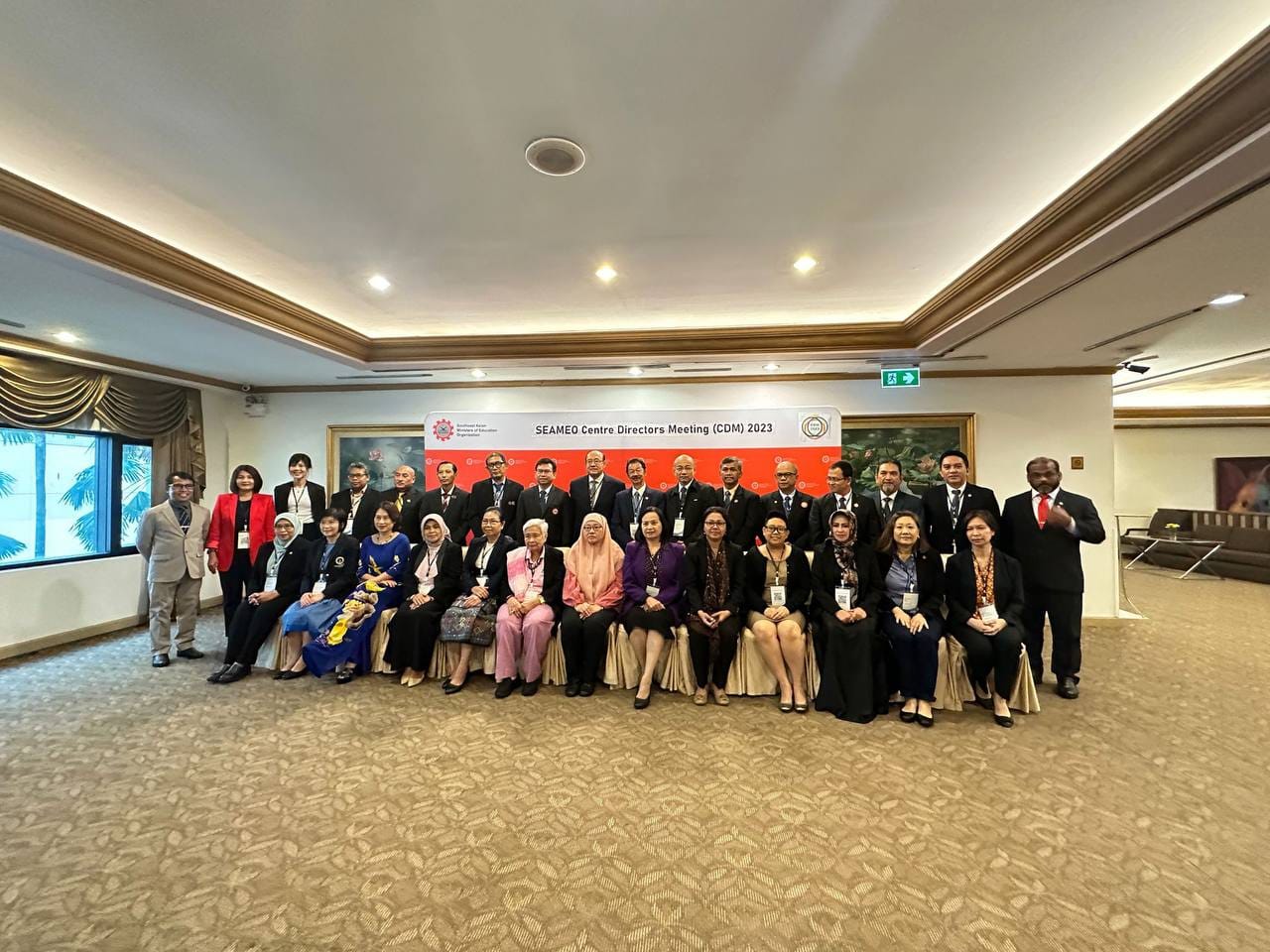 SEAMEO Center Directors Collaborate for Future Frameworks Aimed at Enhancing Education in Southeast Asia
The Southeast Asian Ministers of Education Organization (SEAMEO) convened officials and representatives of 26 SEAMEO Regional Centers, associate member countries and affiliate member educational institutions and organizations at the Arnoma Grand Bangkok Hotel in Bangkok, Thailand from 25 July to 27 July 2023 for the annual Center Directors Meeting (CDM). INNOTECH Director Prof. Leonor Magnolias Briones joined her fellow officials during the different meetings and workshops held during the CDM, and in one of these events was a special session on 25 July 2023 that aimed to facilitate discussions and capture the perspectives of Center Directors concerning an array of forthcoming guidelines and frameworks envisioned by the SEAMEO Secretariat.
The special session commenced with an address from SEAMEO Secretariat Director Datuk Dr. Habibah Abdul Rahim. Mr. John Arnold Siena, the deputy director for the program and development of the SEAMEO Secretariat, then introduced the first of many new frameworks. Among these is the proposed SEAMEO Results Framework and Key Performance Indicators (KPIs). This guideline was based on the SEAMEO Strategic Plan (SSP) 2021 to 2030, a guiding roadmap driving the organization's visions and implementations. 
The directors assessed and evaluated the relevance of the framework and the KPIs when measuring the progress of the SEAMEO Centers in achieving their development goals. A plenary session followed, enabling the participants to present their analysis and findings.  
Further enriching the session, the SEAMEO Secretariat presented drafts of three other new guidelines: (1) Partnership, (2) Research, and (3) Course Development Outlines. Prof. Briones joined her peers in a discussion about these drafted guidelines and shared her insight, suggestions, and concerns. A subsequent plenary discussion was also held to synthesize all the points made by the Center Directors.  
The valuable perspectives and suggestions provided by Prof. Briones and her fellow Center Directors on these outlines and other developments were met with enthusiasm and passion.