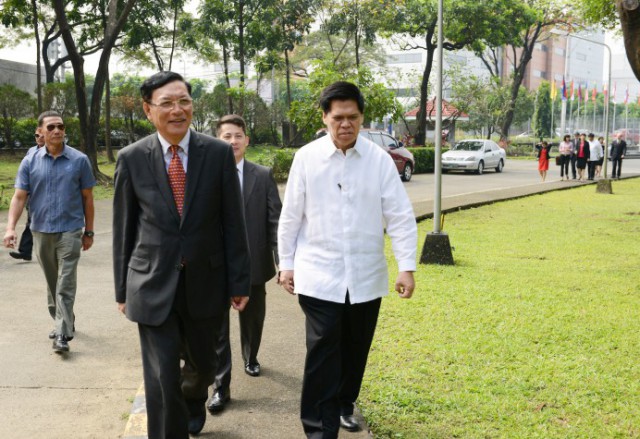 SEAMEO Council President visits INNOTECH
SEAMEO Council President H.E. Prof. Dr. Pham Vu Luan visited the Center for a dialogue about the activities, projects, and programs of SEAMEO INNOTECH. Center Director Dr. Ramon C. Bacani, together with managers and officers of the Center, were present to welcome the President and his staff.
Dr. Bacani opened the meeting by presenting the Center's annual report for fiscal year 2013-2014 and the SEAMEO INNOTECH 9th Five-Year Development Plan. It was followed by discussions about the Center'son-going projects and programs. Dr. Luan expressed support to the projects and programs by giving advice on how these can be implemented and promoted better. He showed greater interest on the Center's Mobile Technology for Teachers (MT4T) and Toolkit for Building Disaster-Resilient School Communities in Southeast Asia.
This Center visit is part of the SEAMEO Council President's round of visits to the SEAMEO member countries.