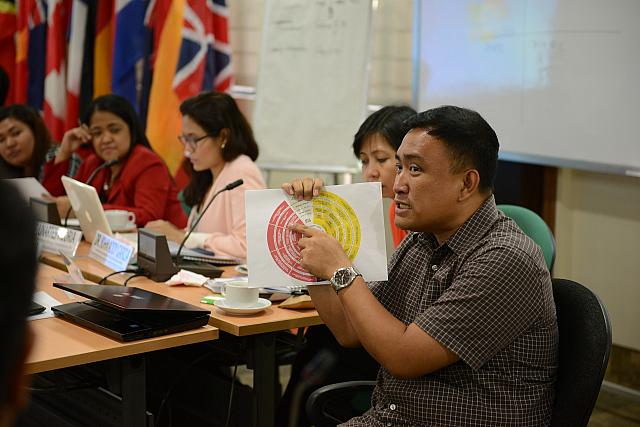 SEAMEO INNOTECH conducts integration workshop for Career Advocate's guidebook
SEAMEO INNOTECH, through its Solutions Adaptation Unit, in partnership with the Philippine Department of Education (DepEd), is currently developing a guidebook designed to provide Career Advocates with a resource material that will aid them in their conduct of career guidance and counselling to incoming Senior High School (SHS) students.
As students begin choosing their preferred track, teachers are tasked to guide and help their students with the decision they will make. Career Advocates, as defined in Republic Act 10533 on "Enhanced Basic Education Act of 2012", are homeroom advisers and teachers of all learning areas who are mandated to conduct career advocacy activities. Although not licensed counsellors, they are allowed to give guidance and counselling to students as long as they will receive training. The guidebook being developed by INNOTECH and DepEd is one way of helping the teachers to be competent Career Advocates.
On 6 April 2016, an integration workshop was held together with the project's Technical Working Group. The group consists of representatives from DepEd, Technical Education and Skills Development Authority (TESDA), Commission on Higher Education (CHED), Department of Labor and Employment (DOLE), Edukasyon.ph, University of Sto. Tomas, St. Scholastica's College, and a consultant of Dual Training System.
Through the workshop, the group was able to review and finalize the content outline of the Multiple Career Development Pathways (MCDP) Guidebook. They also discussed and finalized the proposed career development diagram and competency indicator checklist.
A pilot implementation of the guidebook is scheduled to happen mid-May this year. Afterwards, another validation and consolidation workshop is scheduled before they fully utilize the guidebook.