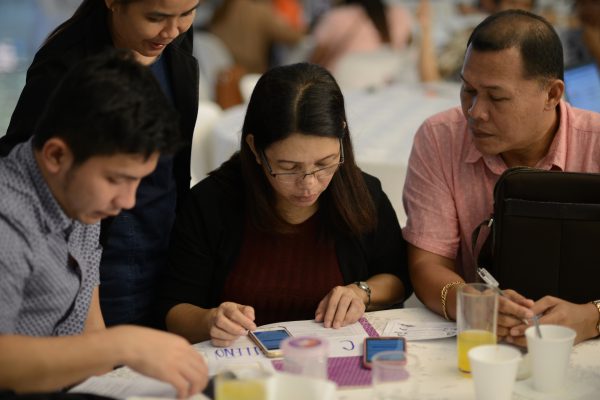 SEAMEO INNOTECH establishes Alumni Association and launches Alumni Portal
In line with the graduation of GURO21 and TEACHeXCELS completers from Region XII, SEAMEO INNOTECH established its Alumni Association and re-launched its Alumni Portal.
The graduation ceremonies held last 23 January 2018 in Koronadal City is one of INNOTECH's largest graduation ceremonies to date with more than a thousand course completers attending the said event. It was graced by the presence of Dr. Arturo Bayocot, Regional Director of the Department of Education Region XII, Dr. Ramon C. Bacani, Center Director of SEAMEO INNOTECH, and Br. Wilfredo Lubrico, President of Notre Dame of Marbel University.
Along with the graduation, the Alumni Association was also formally established. Its Ad Hoc Officers had their induction and took their oath after the graduation. SEAMEO INNOTECH's Alumni Portal, the official platform for graduates to continue their discussions and share ideas and expertise with each other, has also been re-launched during the event.
The Alumni Portal aims to promote lifelong learning by extending the educational discussions even after the formal completion of their courses. It has a forum for asynchronous online discussion, a gallery of photos from previous revalida and graduation ceremonies, featured articles written by Flexible Learning Tutors (FLTs) and selected members of the Association, and links to third party resources such as the Harvard Educational Review and Journal of Cases in Educational Leadership, as well as to publications by SEAMEO INNOTECH.
Through the establishment of the Alumni Association and Alumni Portal, SEAMEO INNOTECH hopes to cultivate a community of practice among teachers and school heads in the region.