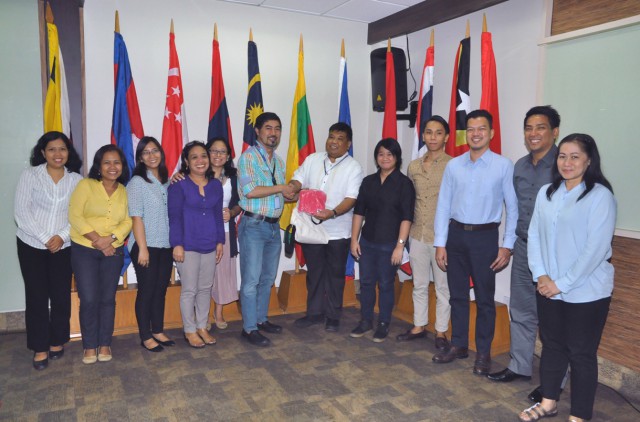 SEAMEO INNOTECH facilitates learning visit for DSWD KM Division
On 15 September, SEAMEO INNOTECH, through its Knowledge Management and Networking Office (KMNO), facilitated a learning visit for the Knowledge Management (KM) Division of the Department of Social Welfare and Development (DSWD). Consisting of eight (8) staff members, the DSWD KM Division were introduced to the current KM practices of the Center.
As DSWD is in the process of firming up their KM strategies and policies, they are interested in getting good practices of KM from different organizations, one of which is SEAMEO INNOTECH. KMNO responded to them positively by introducing the Center's KM practices, the way it develops KM products, and other initiatives to further strengthen the flow and sharing of knowledge within the organization.
The one-day learning session was concluded as the two organizations exchange thoughts and organizational experiences on the significance of Knowledge Management and how it can be implemented successfully within their respective organizations.